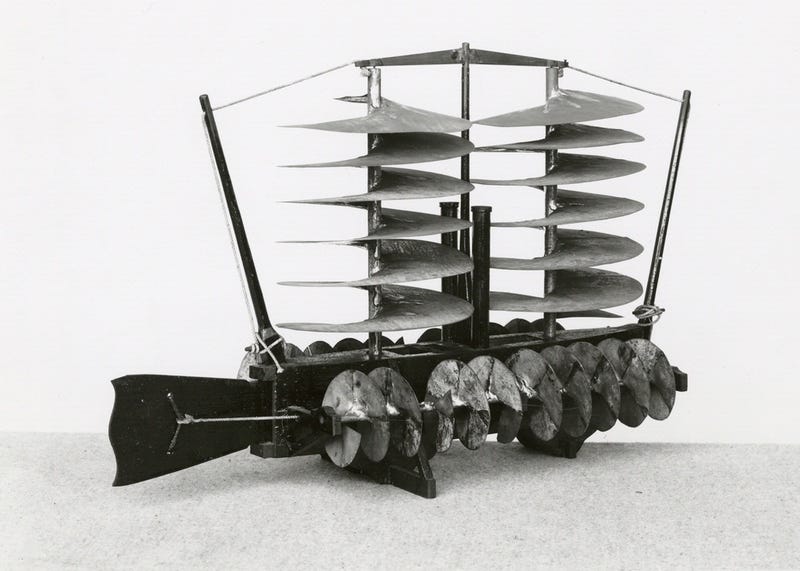 It was an idea so crazy it just might work. Or not. During the Civil War an engineer in Alabama wanted to counter against Union blockades by building helicopters. The idea never got off the ground, as it were, but he did build this incredible model.
From the Smithsonian National Air and Space Museum:
In 1862, most of the ports of the Southern states were completely blockaded by Union naval forces, choking off much needed supplies and commerce. William C. Powers was an architectural engineer living in Mobile, Alabama, and personally saw the effects of the Northern blockade. Powers knew that the southern states did not have enough ships to break the blockade with naval power, and going through the blockade was full of risks. William Powers saw another way to crush the blockade – attack it from the air.
Below you can read more about the plans for this crazy Confederate helicopter that never was.