As you step outside today to breathe in the fresh air and note our planet's lush, life-giving fauna, take a minute to appreciate the fact that this whole day exists thanks to the hard efforts of Earth Day's environmentally conscious, murderous conspirators.
Because even though this day is founded on the vision of an Earth worth saving, it's also founded by (or at least partially by) a man who whose conservation efforts didn't quite extend to human life. On September 9, 1977, Ira Einhorn, one of Earth Day's co-founders, lured his ex (the 'ex' portion occurring pre-brutal murder) girlfriend, Holly Maddux, to his apartment and killed her in a heartbroken rage. Though, he did choose to dispose of the body by composting her. So at least he's consistent. [You can see the composted body here, but be forewarned: it's not pretty.]
It took seven months for the police to discover what had happened, and just days before his murder trial was set to begin, Einhorn—or as he preferred to be called, the Unicorn—fled to Europe, where he enjoyed a 17-year holiday from the law, avoiding extradition and marrying a Swede along the way. He was at last sent back to face the consequences on July 2001, and is currently serving a life term in prison without the possibility of parole.
So with all this considered, it shouldn't be surprising that you probably won't see Einhorn's name on any of the many Earth Day pamphlets literred around our beautiful blue marble today. Sure, he was the master of ceremonies at its inaugural event 43 years ago, but the other organizers have taken every measure they can to distance themselves from the Unicorn's (fanciful as it is felonious) name.
G/O Media may get a commission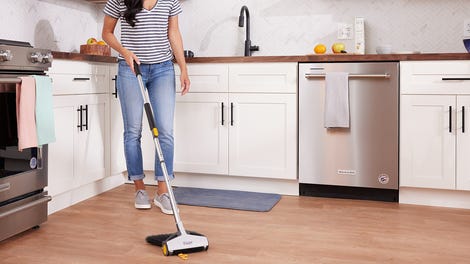 BOGO 50% Off
Flippr - BOGO 50% Off
But we implore you, don't let the sinister past of one of Earth Day's purported co-founder darken this day for you. Earth Day and its organizers are at least partially to thank for the creation of the EPA and nearly all legal and regulatory mechanisms in place to protect the world around us. Plus, there's every reason to believe that the yard at The State Correctional Institution at Houtzdale has one of the most glorious penitentiary compost piles you'll find anywhere in these beautiful United States. [NBC News, Hawai'i Free Press, Wikipedia - Ira Einhorn]