The Environmental Protection Agency (EPA) continues its descent into authoritarianism under Scott Pruitt. At a summit about reducing toxic chemicals in drinking water, the agency reportedly barred staff from Rep. Dan Kildee's (D-Michigan) district from entering.
Kildee's district includes Flint, which has been mired in the biggest toxic water scandal in the country for years.
Excluding staff from a district that knows firsthand about the pain of poisoned water and government mismanagement makes absolutely no sense. What's more, Kildee's district is home to a number of sites contaminated with per- and polyfluoroalkyl substances (PFAS) according to the Environmental Working Group. PFAS, which include chemicals linked to cancer and other health problems, are what this summit was about.
According to Emily Holden, a Politico reporter who was also barred from the event, Wednesday's panels were supposed to be "for government only." The press release touting the event mentions that representatives from Michigan would be in attendance and that "EPA will travel to states to meet directly with communities that have been impacted by PFAS, including locations in Michigan." (emphasis added)

G/O Media may get a commission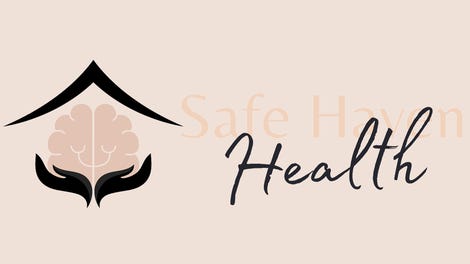 Addiction counseling
Safe Haven Health
And the whole summit paid for with public money.
And yes, this is the same summit that saw reporters from CNN, E&E News, and the AP barred on Tuesday. An AP reporter had security guards grab her by the shoulders and shove her "forcibly out of the EPA building." On Wednesday, Holden along with two other journalists were again turned away with no explanation. This isn't the first time EPA has barred reporters from events, either.
The chemicals in question are also the subject of a report the EPA is dragging its feet on releasing. The reason? Because it is, in the words of a White House staffer, a "public relations nightmare" that shows even tiny amounts of PFAS in drinking water can be dangerous to humans. The EPA, you may have heard, is supposed to do everything it can to protect public health.
After the draft report's existence was revealed, Kildee blasted Pruitt for not releasing it. In a statement on his site, he said, "Time and time again, Administrator Pruitt has claimed he is working to address harmful contaminants in drinking water like PFAS or lead, but his EPA continues to kick the can down the road on taking any real action to protect American families."
We've reached out to Rep. Kildee's office and the EPA for clarification on what happened and will update this post if we hear back.
Update 9:00 p.m.: Both the EPA and Rep. Kildee's office got back to us. According to emails the EPA shared with Earther, Rep. Kildee's staff were on the attendee list for Tuesday and also informed Wednesday sessions were "limited to federal agency folks and states."
Kildee's spokesperson said the account is accurate, but the "larger issue, in the Congressman's opinion, is the EPA limiting or denying access to the taxpayer funded PFAS summit, either to Members of Congress, the media or the general public."
Update Thursday, May 25: Rep. Kildee has sent a letter to the EPA Office of the Inspector General asking it to investigate why his staff and the press were blocked from the event and if it violated any transparency laws. Here's the letter: