Guillermo del Toro hasn't made an undisputed great movie in over a decade—specifically 2006's Pan's Labyrinth, a truly breathtaking work that set the bar for the director's work very high. Since then, he's made many films with varying degrees of success but nothing that's come close to Pan. However, according to the early reviews, it sounds like his new film The Shape of Water might live up to del Toro's potential.
The Shape of Water stars Sally Hawkins as a mute woman working in a mysterious lab during the Cold War. There, she falls in love with a amphibious creature whose non-verbal communication makes them a perfect match.
The film doesn't open wide until December 8 but it had its world premiere at the Venice Film Festival Thursday, and the reviews are in. Here are some excerpts:
For those few cinema scholars who speak of some motion pictures as "films," and others as "movies," Guillermo del Toro's glorious "The Shape of Water" refuses to go tidily into either box. A ravishing, eccentric auteur's imagining, spilling artistry, empathy and sensuality from every open pore, it also offers more straight-up movie for your money than just about any Hollywood studio offering this year.
A dark-edged fairy tale as lovingly steeped in vintage movie magic as it is in hypnotic water imagery, this captivating creature feature marries a portrait of morally corrupt early-1960s America with an outsider tale of love and friendship molded by a master storyteller. Centered on an exquisite performance from Sally Hawkins that conveys both delicacy and strength, this is a visually and emotionally ravishing fantasy that should find a welcome embrace from audiences starved for imaginative escape.
G/O Media may get a commission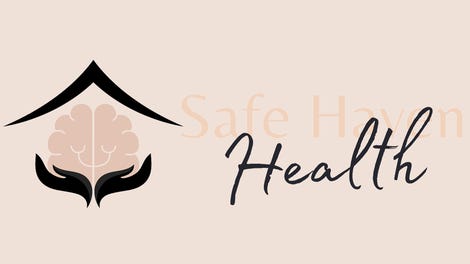 Addiction counseling
Safe Haven Health
[The Shape of Water] feels less of a fevered artistic exercise than his other recent work; more seamless and successful in the way it orders its material. Yes, Del Toro's latest flight of fancy sets out to liberally pastiche the postwar monster movie, doffing its cap to the incident at Roswell and all manner of related cold war paranoia. But it's warmer and richer than the films that came before. Beneath that glossy, scaly surface is a beating heart.
For the all the social insights and cultural asides, the film never feels digressive. For all the veering from one genre to another, neither does it feel rough. Del Toro's tight directorial control sees to that. He uses a rigid but always roving camera — constantly tracking or pulling-in or gently re-framing, not staying still for an instant — to create the sensation of literally floating through the film, while Dan Laustsen's ethereal cinematography finds a thousands shades of green, once more amplifying the dreamlike fairytale atmosphere.
Del Toro and co-writer Vanessa Taylor (Game of Thrones) also do an expert job at fleshing out each and every character here, aided by a cast of first-rate actors in Shannon, Jenkins, Stuhlbarg, and Spencer. But it's Hawkins who makes this film truly soar, turning in a voiceless performance every bit as beguiling as her cheery prattler in Happy-Go-Lucky. It is in her shimmering eyes and broad smile that we see a woman who finally feels heard; who is basking in the glow of acceptance found in the unlikeliest of places. Even as things get, well, physical between woman and sea creature, Elisa's love—and her journey—remain true. Here, Del Toro has crafted an enchanting fairy-tale for the ages.
If it's true that every culture gets the fairytales it deserves, it's hard to see what we've done lately to merit anything as lovely as Guillermo del Toro's "The Shape of Water." It's a Cold War paranoia thriller, a 1950s-style creature feature, a quasi-musical cinematic nostalgia trip and a fantasy interspecies love story between a woman and a merman, so brimming with romance and adventure that its effect overflows the screen, filling up rooms and flooding the cinema and threatening to leak through to the floor below. It is the greatest showcase for del Toro's mercurial, dark-tinged but delightful sensibilities, and his best film since "Pan's Labyrinth." It perhaps even equals it, though let's give time its chance to tell on that.
Guillermo del Toro's films are often as sensuously contorted as the monstrous creatures that lurk within them, but his latest is a pretzel-twist of pure strangeness, even by his standards. The Shape of Water...is an honest-to-God B-movie blood-curdler that's also, somehow, a shimmeringly earnest and boundlessly beautiful melodrama: think Creature From the Black Lagoon directed by Douglas Sirk. It offers what must be cinema's uneasiest probing of the postwar American psyche since Paul Thomas Anderson's The Master – and is unquestionably del Toro's best, richest film since his 2006 Spanish-language masterpiece Pan's Labyrinth. Crucially, it's also one that he and he alone could have dreamt up.
There are elements of "Beauty and the Beast," "E.T.," "Amélie" and "The Creature from the Black Lagoon" at play here, but as always, del Toro takes the stories and the images that formed him and crafts them into something utterly his own. There's something here for lovers of all kinds of movies — even silents and musicals — but the director transcends mere pastiche to craft a work that feels like the product of our collective film-going subconscious.
The Shape of Water opens everywhere December 8; we'll have more on it in the weeks ahead.