Director Rick Famuyiwa, who made last year's underrated gem Dope, has left the Warner Bros and DC film The Flash due to "creative differences." And while that news definitely sucks, maybe there's a silver lining.
In a statement to The Hollywood Reporter, Famuyiwa said he pitched "a version of the film in line with my voice, humor, and heart." That vision was edgier than what the studio wanted, according to the magazine. So he decided to leave.
"When I was approached by Warner Bros and DC about the possibility of directing The Flash, I was excited about the opportunity to enter this amazing world of characters that I loved growing up, and still do to this day," the director said in a statement, which also praised star Ezra Miller.
G/O Media may get a commission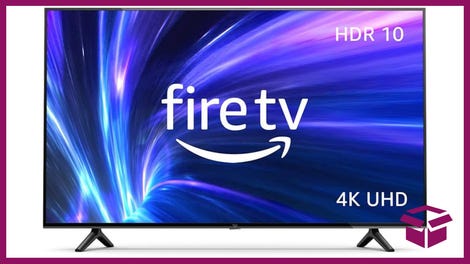 42% Off
Amazon Fire TV 50" 4K Smart TV
"While it's disappointing that we couldn't come together creatively on the project," he continued, "I remain grateful for the opportunity. I will continue to look for opportunities to tell stories that speak to a fresh generational, topical, and multicultural point of view. I wish Warner Brothers, DC, Jon Berg, Geoff Johns, and Ezra Miller all the best as they continue their journey into the speed force."
As a result of Famuyiwa's departure, it's likely The Flash, which was scheduled for release March 2018, will be delayed. He's now the second director to leave the project, following screenwriter Seth Grahame-Smith.
So here's the question: Is this as bad as it sounds? Yes and no. It's bad for the obvious reason that Famuyiwa is a talented filmmaker with a unique voice and his take on The Flash was very enticing. Now we'll never see it.
On the other hand, fans and critics have long hammered Warner Bros. over their superhero films being too dark. If Famuyiwa's take was "edgy," as The Hollywood Reporter states, maybe it was a bit too in line with the tone of Suicide Squad and Batman v Superman. Maybe this is the first sign of DC Films gaining some much-needed optimism. It's just sad it has to be buried under such unfortunate circumstances.