The Federal Trade Commission has accused T-Mobile of placing hundreds of millions of dollars of bogus charges onto its customers' phone bills.
The FTC alleges T-Mobile engaged in a shady practice known as "third party billing," or "cramming." Customers would get charged from shifty "premium texting" third party services, like the kinds that send horoscopes or dating tips, even when they'd never authorized the fees. T-Mobile allegedly kept a hefty chunk of these fake charges.
In a process known as "third-party billing," a phone company places charges on a consumer's bill for services offered by another company, often receiving a substantial percentage of the amount charged. When the charges are placed on the bill without the consumer's authorization, it is known as "cramming."
This Is A Big Deal
These are huge accusations: The FTC alleges that T-Mobile has taken in hundreds of millions of dollars from tricking customers. They accuse the network of sometimes charging customers for services that ended up getting refunded at a rate of 40 percent a month. The reason why these refunds were coming in fast and furious? According to the FTC, because the customers had never agreed to the charges. That means the 60 percent who didn't ask for a refund overpaid T-Mobile. T-Mobile's full phone bills can be around 50 pages long, and the FTC says these phony charges are hard to find.
G/O Media may get a commission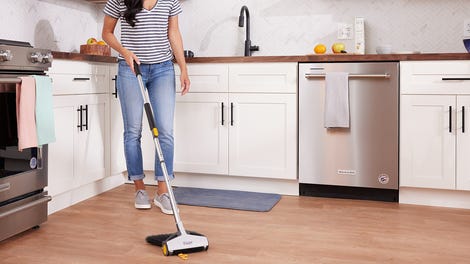 BOGO 50% Off
Flippr - BOGO 50% Off
The FTC also alleges that, in some cases, T-Mobile refused refunds to people who figured out that they were getting scammed.
"It's wrong for a company like T-Mobile to profit from scams against its customers when there were clear warning signs the charges it was imposing were fraudulent," FTC Chairwoman Edith Ramirez said in a statement. "The FTC's goal is to ensure that T-Mobile repays all its customers for these crammed charges."
"We did engage with settlement negotiations with T-Mobile but we were not able to reach a settlement," FTC Consumer Protection Director Jessica Rich said during a conference call about the lawsuit.
The FTC is seeking refunds for consumers, but have not reached a specific settlement amount. The FCC has also launched a separate inquiry.
I Think I'm Getting Ripped Off - What Should I Do?
If you think you've been defrauded by T-Mobile, it's still unclear how exactly the carrier will make amends and dole out refunds if it is found guilty.
"We definitely want consumers to get refund but we have not determined how they will get them," Rich said.
"Consumers should read their bills closely and quickly contact their carriers if they see any unauthorized charges," she said. She also recommended that consumers block all third-party charges.
T-Mobile customer Kevin Rivers told Gizmodo his bills are no longer available on the company website, so you may have to wait to comb through your bill if this is a widespread issue.
Not on T-Mobile? Don't Look So Smug: You May Not Be Safe.
Rich didn't come out and say that other carriers were up to the same shenanigans. But she definitely didn't deny that the FTC has knowledge about cramming practices from other providers. Even if you use Sprint or another carrier, this is a good time to actually read through your whole bill.
Update: T-Mobile's CEO John Legere has released a statement placing the blame for these third party charges squarely on the third parties. Here's the full statement:
We have seen the complaint filed today by the FTC and find it to be unfounded and without merit. In fact T-Mobile stopped billing for these Premium SMS services last year and launched a proactive program to provide full refunds for any customer that feels that they were charged for something they did not want. T-Mobile is fighting harder than any of the carriers to change the way the wireless industry operates and we are disappointed that the FTC has chosen to file this action against the most pro-consumer company in the industry rather than the real bad actors.

As the Un-carrier, we believe that customers should only pay for what they want and what they sign up for. We exited this business late last year, and announced an aggressive program to take care of customers and we are disappointed that the FTC has instead chosen to file this sensationalized legal action. We are the first to take action for the consumer and I am calling for the entire industry to do the same.

This is about doing what is right for consumers and we put in place procedures to protect our customers from unauthorized charges. Unfortunately, not all of these third party providers acted responsibly—an issue the entire industry faced. We believe those providers should be held accountable, and the FTC's lawsuit seeking to hold T-Mobile responsible for their acts is not only factually and legally unfounded, but also misdirected.
[FTC]