If you haven't been watching Fox's The Gifted, you've been missing out on some of the best X-Men stories the franchise has ever had. The good news is that there's still time to catch up before the season finale. The better news is that the show's coming back for a second season, and that's incredibly promising.
The Gifted began as a rather middling primetime drama set in an alternate universe where the X-Men had all but disappeared just when mutant kind needed them the most. But over the course of its first season, the show has told some of the most poignant stories in X-Men history, all the while avoiding the traditional pitfalls of shows that focus too much on special effects and powers as opposed to crafting an actual narrative.

According to The Hollywood Reporter, Fox is bringing The Gifted back for a second season—a surprise given that the show was initially greenlit as a short-order run and it received virtually no marketing push before its premiere last year. While Fox may not have initially been bullish about The Gifted, it's easy to see how it could have been swayed by the show's sharp, thoughtful storytelling, and how it's managed to create impressive stakes within its universe on what's appeared to be a rather limited budget.

There are a couple of different ways to look at the news of the second season. On the one hand, it means that the story of the Mutant Underground's battle to fight back against Sentinel Services will continue in the future and we're likely to see more classic (if underappreciated) mutants in the future. On the other hand, one has to take into account that invention is the mother of necessity.
G/O Media may get a commission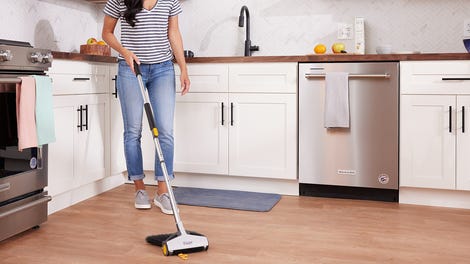 BOGO 50% Off
Flippr - BOGO 50% Off
Watching The Gifted, you get the distinct sense that the entire production was crafted with an eye toward the budgetary limitations placed on the first season. Rather than spending tons of money on pretty (but boring) visual effects, The Gifted has prioritized actually being a solid drama with some X-Men stuff sprinkled in to taste. That's not to say that a second season would lead to The Gifted resting on its laurels, but there's a long history of excellent scifi shows taking a steep drop in quality in their second seasons.
That all being said, only time well tell just what The Gifted has in store for its second season—but if the series turns out to actually be the supervillain origin story that it appears to be, then we could be in for something truly marvelous. The Gifted just returned this week but will be taking a two-week hiatus before its two-hour finale on January 15.