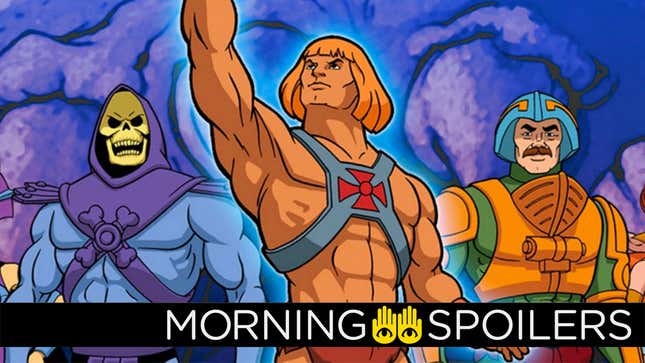 Emilia Clarke teases the mysterious Qi'ra's role in Solo: A Star Wars Story. There's already wild speculation about the villain of Wonder Woman 2. V could be making a comeback, in movie form. Matt Letscher teases the one CW/DC spinoff we probably won't see. Plus, more teases for Krypton and Ash vs. Evil Dead. By the power of spoilers!
The Boogeyman's Sophie Thatcher Reveals What Draws Her to Dark Characters | io9 Interview

Masters of the Universe
THR reports David S. Goyer has dropped out of directing the He-Man & the Masters of the Universe movie due to scheduling issues with his work on Syfy's Krypton. Goyer will stay aboard as the film's writer and producer.
---
Solo: A Star Wars Story
Emilia Clarke discussed Qi'ra's association with Han Solo in a recent interview with Entertainment Weekly.
Well, they grew up as comrades, essentially. They grew up as pals, as partners in crime. There is obviously the romantic side of things. But they grew up together. So they were kids together. And the beautiful thing about this Han Solo story is it's highlighting all of the most brilliant aspects of Han Solo the character and characterizing those aspects in characters that he meets on his journey to becoming who he is.
---
Action Man
James Bobin (The Muppets) is attached to direct a film adaptation of Hasbro's Action Man—the British answer to G.I. Joe— from Simon Farnaby, the writer of Paddington 2. [Deadline]
---
Wonder Woman 2
Omega Underground reports the Wonder Woman sequel's working title is "Magic Hour," possibly hinting at Circe as the film's main villain.
---
The Lighthouse
The Witch director Robert Eggers has cast Willem Defoe in the lead of his next film, "a thriller about an aging lighthouse keeper," according to THR.
---
Descendant
THR also reports Taylor Schilling will star in the latest film from director Nicholas McCarthy, concerning a mother (Schilling) who believes her eight-year-old son is under the influence of "something supernatural."
---
V
Desilu Studios is looking to adapt the 80's miniseries V into a trilogy of movies. V's original creator, Kenneth Johnson, is slated to write. [Digital Spy]
---
Nightwing
Director Chris McKay opened a poll on Twitter encouraging fans to vote for who they'd like to see in the role of Dick Grayson.




---
Pacific Rim: Uprising
The latest TV spot introduces the new Jaegers.
Empire Magazine also has three new IMAX posters.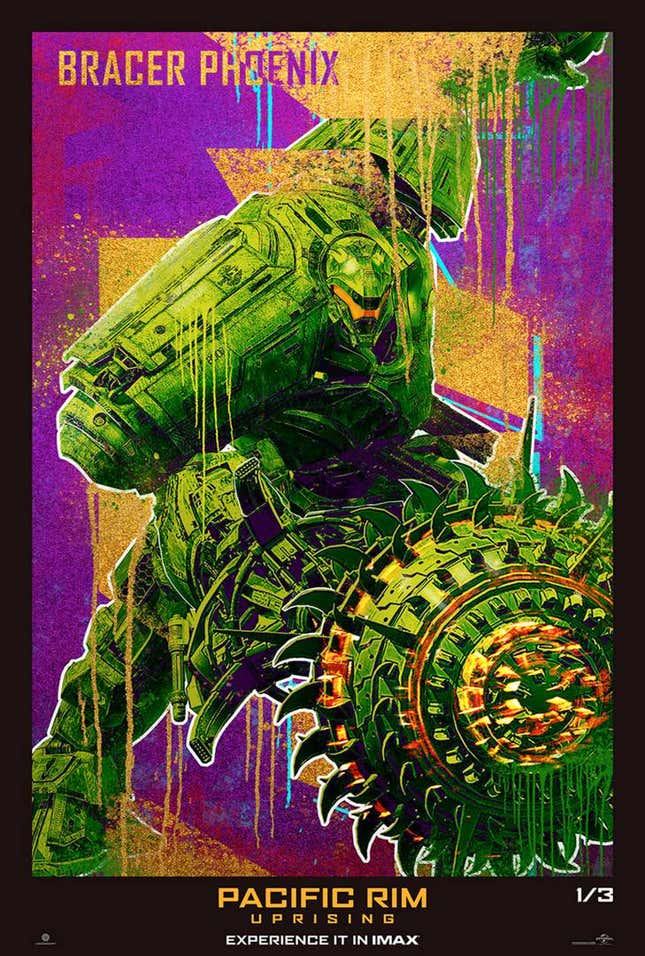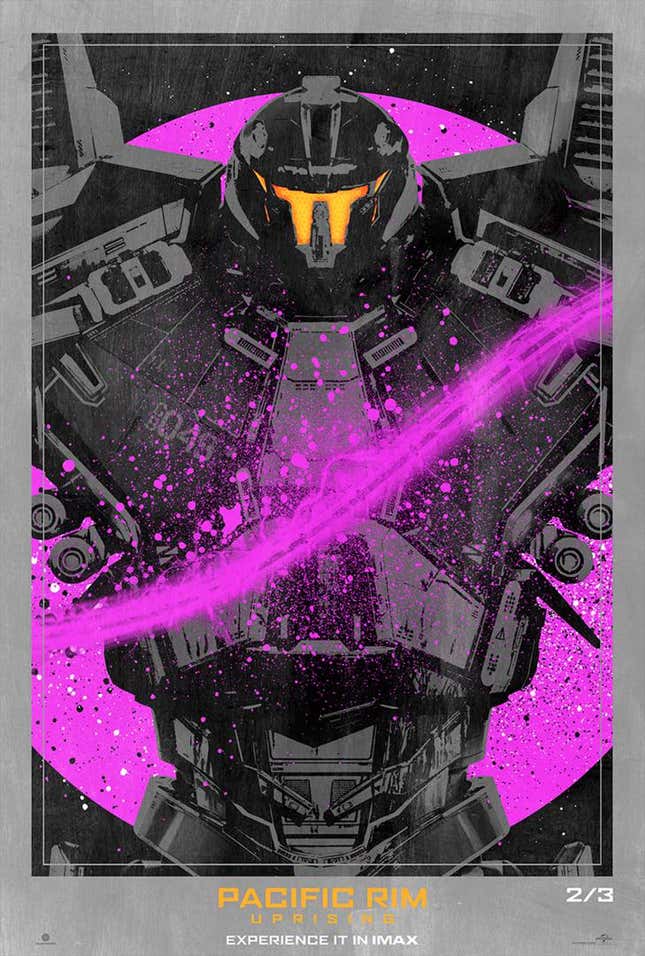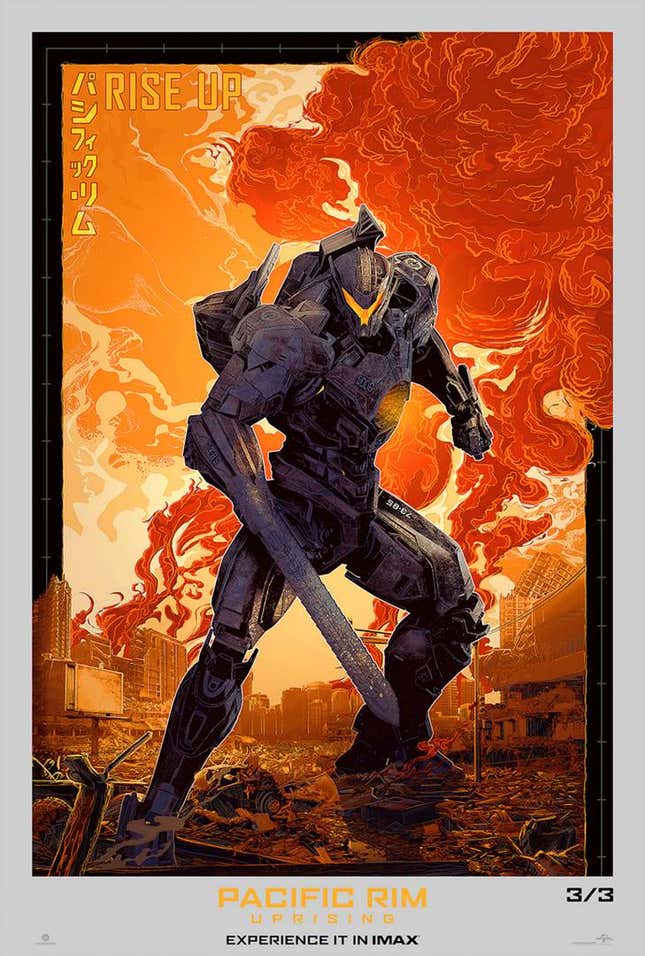 ---
Legends of Tomorrow
Brandon Routh revealed to TV Line that the upcoming Zari-centric time loop episode will feature a brief detour to a 1970s discotheque.
I was a little bit worried because I have a very strong Bee Gees look going, with a part down the middle and fluffy hair…. And I had platforms on for the first time, so I was about 6-4 or 6-7 in those. But seeing everyone else dressed up helps. If I was the only one dressed that way, I would feel really silly.
---
Legion of Doom
Better still, Matt Letscher revealed to Discussing Film he has pitched a Legion of Doom sitcom to the CW with Neal McDonough and John Barrowman.
[Working on Legends of Tomorrow] was a lot of fun; I had a great time with those guys. And you can tell they're having fun, too. It was definitely one of those sets that was really easy to work on, everybody was such a pro. …We pitched – multiple times, we pitched – a half-hour sitcom version of Legion of Doom to the powers that be at CW. Nobody's bitten yet, but I still think there's a possibility.
---
Arrow
Coming Soon has a gallery of images from "Collision Course," airing after the Olympics in three weeks. More at the link.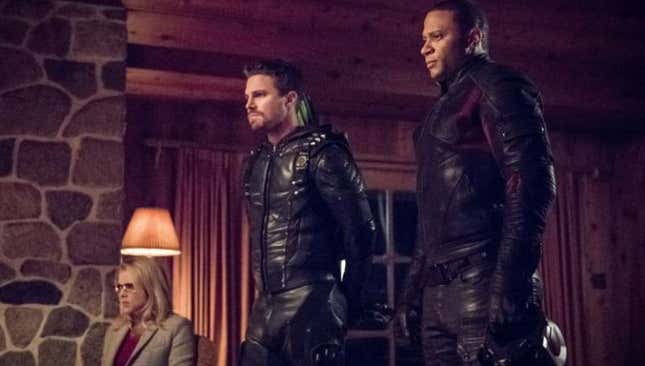 We also have the trailer:
---
Krypton
Syfy's latest TV spot teases the Fortress of Solitude.
---
Ash vs the Evil Dead
Finally, Ash takes on teen pregnancy is his latest parenting tutorial.
---
Banner art by Jim Cooke.