There's a beer nirvana in Pennsylvania, and it's in a shed. The HammerSmith Ale House and Brewery, a slice of heaven near the Delaware River, was designed by Chris Bowen—a beer enthusiast, beer historian, and certified beer judge. Bowen always loved cooking for friends. Eight years ago, he tried his hand at making beer, and soon got hooked. "Brewing is an addictive hobby," he said.
This is Where the Magic Happens. These are our favorite temples of technology—secret spots where gadgets and culture converge. Welcome!
Bowen was fermenting and bottling in his basement before he decided to purchase an acre of land in Bethlehem, Pennsylvania, which contained an old 22 x 14-foot Amish-built shed. He remodeled the structure, which now houses his yeast laboratory, four refrigerators, two sinks, and a sophisticated microbrewery system he designed and built from scratch. With this setup, he can replicate water from almost anywhere in the world to churn out 10-gallon batches of specific styles of beer. That's right: Bowen can reproduce the world's water, matching the mineral content on tap in over 70 countries. Here are some lab notes gathered from experiments with his proprietary reverse osmosis process:
Munich, Germany

Calcium(Ca): 75.0 ppm
Magnesium(Mg): 20.0 ppm
Sodium(Na): 10.0 ppm
Sulfate(SO4): 10.0 ppm
Chloride (Cl): 2.0 ppm
Bicarbonate(HCO3): 200.0 ppm
PH: 7.6 PH
High carbonate levels for low hopping rates and dark colors in Dunkels and Bocks.

Vienna, Austria

Calcium(Ca): 200.0 ppm
Magnesium(Mg): 60.0 ppm
Sodium(Na): 8.0 ppm
Sulfate(SO4): 125.0 ppm
Chloride (Cl): 12.0 ppm
Bicarbonate(HCO3): 120.0 ppm
PH: 8.2 PH
High water hardness, but low sodium and chloride levels. Amber, malty lagers.

Edinburgh, Scotland

Calcium(Ca): 120.0 ppm
Magnesium(Mg): 25.0 ppm
Sodium(Na): 55.0 ppm
Sulfate(SO4): 140.0 ppm
Chloride (Cl): 20.0 ppm
Bicarbonate(HCO3): 225.0 ppm
PH: 7.75 PH

Used for dark, malty Brown ales with low bitterness.
Logging the data on the software program BeerSmith, Bowen has recreated beer recipes from the 1800s, won over 50 beer awards, and created over 300 different beer recipes. "One of my favorites is the Toast Master General," he said. "It's a brown ale that I had toasted from malt made using toasted malt to get the color and flavors of chocolate and caramel."
The lab itself is set up in a work triangle. The stove, refrigerator, and sink are all within arm's reach. "The brew system is at the center, to the left is the wash sink and the ingredients, and to the right is all the gear for fermentation and filtering." A convenient floor drain makes cleanup simple.
When it comes time to have a toast, guests belly up to the bar Bowen built himself, and enjoy a handful of mouthwatering concoctions on tap. The shed has wi-fi, air conditioning, a sweet sound system, and a flatscreen with cable. On nice days, Bowen and his guests have a pint by the fire pit on the stone patio out back.
G/O Media may get a commission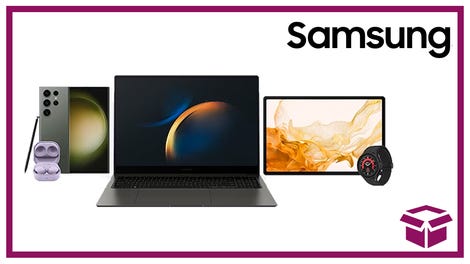 24 hour deals
Discover Samsung - Daily Deal
It sounds perfect, but there's a catch. HammerSmith ales will not be found at your local beer authority. Bowen refuses to go commercial, which he claims would take the fun out of brewing. Besides, the brewmaster is too busy traveling and researching, anyway. In the summer of 2010, Bowen traveled to the Canadian Arctic to make 100 gallons of Allsopp's Arctic Ale, an English brew from 1852. Mr. Bowen, your dedication is an inspiration to us all.
Name: Chris Bowen
Location: Bethlehem, PA
Money Invested: $3,500
Prized Possession: The Savant brewery system, which Bowen designed and built himself. It's only five years old and has already churned out over 300 batches of beer.
Theft Deterrent: A standard ADT alarm system and a neighborhood watch. "It's sort of old-fashioned," said Bowen. "I have a lot of friends that go over there and keep an eye on things."
On the Wish List: A 6-foot x 10-foot walk-in cooler that Bowen will design, build, and use for yeast fermentation and aging of the beers. What else does this brewery need?
Know of a place where the magic happens? Tell us.