Director Brad Bird didn't spend the full 14 years since the release of the first Incredibles making Incredibles 2, but he's been thinking about it the whole time.
"I had the core idea about the role switch, that the mission would go to Helen, when we were promoting the first film," Bird told io9 in Los Angeles last week. "I also knew I had the unexploded bomb of Jack Jack to play with... but the part I needed, to feel like I could make it, was the more superhero villainy plot."
Even though he had a few rough notions of what the sequel could be, without a strong villain, Bird basically felt like he had nothing. So he went and made 2007's Ratatouille. Then 2011's Mission Impossible: Ghost Protocol. And finally 2015's Tomorrowland. All along the way, fans continually asked about Incredibles 2—but Bird didn't yet have that one key ingredient. Then, finally, it hit him.
"I finally had an idea that I thought would be cool," Bird said. "So I pitched it to Pixar and they said 'Great.' We got green lit. [Producers] John [Walker] and Nicole [Grindle] came on. Everything's good. We got a crew and a potential release date and then... that idea doesn't work."
Bird wouldn't say what specifically didn't work about his idea except that "It involved A.I. and I don't want to give it away because I might fix it one day." But it put everything in flux. "Now I'm screwed because I've got a release date and everybody's working and going 'You know what you're doing right?' I'm like 'Eeeee, I'll be right back,'" Bird said.
G/O Media may get a commission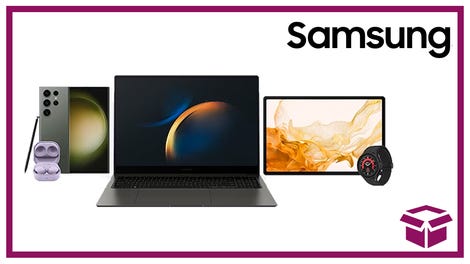 24 hour deals
Discover Samsung - Daily Deal
And so Bird came up with another villain, but that didn't work either. He created the character of Winston Deavor (voiced by Bob Odenkirk) who changed tones drastically throughout the process. At first Winston had a brother, then he had a sister, and on and on. "I just kept rewriting and rewriting and rewriting and every time I rewrote everybody had to adjust," Bird said. "It kept the core idea of the role switch and all of that. Jack Jack being a featured player was still in there. But that other aspect was always changing."
Finally, Bird and his team came up with the ScreenSlaver, a villain who controls people's minds by hijacking their screens, but getting to that point was not an easy process. "I've thrown out two and a half other Incredibles movies," Bird said. "There's two and a half movies worth of scenes, and several of them I still like a lot, but they just didn't serve the central idea of what the family was going through."
Much of what the family is going through is perpetuated by ScreenSlaver. And though one might think a villain who controls people who look at screens is a direct reflection of today's tech-happy society, that's not entirely the case.
"In the universe of the film, people don't have cell phones and that actually would have been useful for this movie," Bird said. "But when I was a kid we were always accused of spending too much time staring into TV. So it seemed like a good, reliable thing to play on."
Something that wasn't reliable, though, was the superhero genre. When The Incredibles was released in 2004, Christopher Nolan had yet to reinvent Batman. There had only been one cinematic Spider-Man and the Marvel Cinematic Universe was still years away. But in 2018, Incredibles 2 is just one of many superheroes films being released. Bird admits the idea worried him.
"It actually made me very unenthusiastic about this movie for a brief moment in time," Bird said. "[In 2016] I was going 'There are too many superhero movies right now.' In two years? People are going to be sick of them. Then we'll be coming out going 'More superheroes, anyone?'"
That's when Bird realized no matter how many Superman, Batman, Spider-Man, or Iron Man movies are out there, the Incredibles stand alone. "That wasn't what got me excited about the idea in the first place," Bird said. "It was never the superhero part. It was that it was a way to exploit and explore the family dynamic and use superheroes as a lemon wedge to squeeze on top of this story."
That's why, much like the first Incredibles, Incredibles 2 isn't a typical superhero movie. It's not just a team of good guys suiting up and fighting bad guys. That's not the movie Bird wanted to make last time, it's not the film he wanted to make this time, and, should Incredibles 3 happen, it's not likely to be what that film would be either.
"I feel like we have that movie everywhere," Bird said. "Maybe that shouldn't be the thing that we do."
Incredibles 2 opens June 15.