I never predicted zombies would be a problem in space, but we're starting to get a lot of undead activity near Earth. First, the Kepler planet-hunting space telescope returns from the dead. Now, the Chinese lunar rover Yutu, the Jade Rabbit, isn't quite as dead as we thought!
After making headlines with a tear-jerking goodbye, "Goodnight, Earth. Goodnight, humanity," at the start of the two-week lunar night, the six-foot robot-rabbit woke up with a perky, "Hi, anyone there?" then complained, "Don't poke me... I'm already up!" The Jade Rabbit awoke on March 14th, so of course it had to make a tribute to Pi Day by asking for pumpkin pie for breakfast, "Any carrot pie for me?"
Alas, not all was ideal. The mechanical abnormality that put its hibernation in jeopardy in the first place is an ongoing mystery. Even worse, the malfunction of the drive system means the rover hasn't roved since January. So, although it can keep taking data, the rabbit won't be hopping around to explore anywhere new.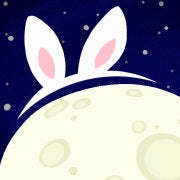 Nature has more on the Jade Rabbit. Here's the rover's microblog, or you can check out the Xinhuanet state-owned media as a pre-translated quasi-primary-source. The Astronomy Picture of the Day (APoD) has the full panoramic time-lapse sequence of the Jade Rabbit's travels.