Pixar's latest film, Coco, changed so much over the course of its production, its makers couldn't come up with a title for it. "We didn't know what we were going to call the film for a very long time," director Lee Unkrich told io9. "We made lists of hundreds of different titles to try and figure out what it could be. Coco was always just kind of a code name."
Coco is the name of the great-grandmother in the movie, which may seem like an odd title for a movie about a boy who inadvertently travels to the Land of the Dead in an attempt to become a musician. As a code name, it's perfectly suitable, but as the film's story morphed and changed over the course of its development, Coco became more and more apt as a permanent title. (This is a phenomenon that often becomes the case with Pixar films, including Toy Story and Brave.)
"I liked that people wouldn't know what [the title] meant," Unkrich said. "Even when they started watching the movie, they'd say, 'That's the great-grandmother's name, but why is the movie named after her? She seems to play no role in this.' But, after seeing the film, it [should] make perfect sense why the movie was called that."
To explain exactly why Coco is so fitting a name for the film would be a little bit of a spoiler. But the larger reason speaks to why Unkrich wanted to make it in the first place.
G/O Media may get a commission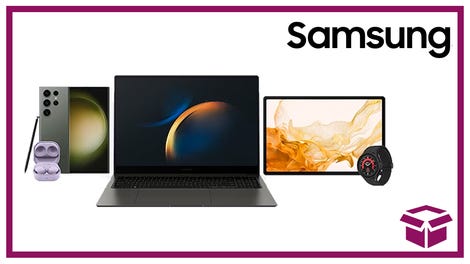 24 hour deals
Discover Samsung - Daily Deal
In 2010, Unkrich released Toy Story 3, which at the time was far and away Pixar's biggest hit. He knew he wanted to follow it up with something original and became fascinated with the Mexican holiday Dia de los Muertos, otherwise known as the Day of the Dead.
"I was attracted to it the same way most people find Dia de los Muertos interesting," Unkrich said. "The odd juxtaposition of skeletal imagery with bright colors and this kind of festive celebration. "
During his research. he realized that Dia de los Muertos isn't actually about death, it's about life. "The true beauty of the holiday began to emerge for me," he said. "I started to see the true potential to tell a unique story that could be big and adventurous and visually dazzling, but also have a solid, emotional core to it."
Based on that pitch alone—no story, no characters, nothing else—Disney Chief Creative Officer John Lasseter gave Unkrich the go-ahead to move forward with his untitled Dia de los Muertos movie.
"When I did Toy Story 3, we settled on a few basic ideas that were going to be part of the film. And of course we had most of our characters already set, and the look of the world," Unkrich said. "In this case, we had nothing. I mean, we just had a blank piece of paper and that was it."
The movie's original story was vastly different than what happens in the final film. "[Originally,] we told a story about an American boy who had a Mexican mother and an American father. And his Mexican mother had passed away," Unkrich explained. "It was a story about his father taking him down to Mexico to meet the Mexican side of his family, and he ended up being exposed to Dia de los Muertos and going on this fantastical adventure."
This remained the story until the director suddenly realized something was very, very wrong. "It was ultimately a story about a kid dealing with his grief and learning to say goodbye to the memory of his mother," Unkrich said. "And I realized we were telling a story that was thematically completely antithetical to what Dia de los Muertos is about. Die de los Muertos is about never letting go."
Additionally, the original idea also presented the Mexican holiday through an American perspective, so it was scrapped. "We all held hands and said, 'You know, we're making a mistake here, this isn't quite right,' and we started fresh again," Unkrich said.
After years of development, the movie evolved to focus on Miguel, a young Mexican boy who runs off to the Land of the Dead to solve the mystery of why his family hates music. And while the story was working and things were progressing, there were still challenges.
"We struggled with Miguel's relationship with his own family," he said. "We wanted the family to be antagonistic but at the same time, we didn't want them to be so bad we didn't like them."
During various test screenings throughout the process, the emotional tone of that relationship changed drastically. One screening would leave people thinking the family was terrible, while the next audience would say they were too loving for him to run away. "So, there was a lot of back and forth before we finally were able to find that sweet spot," Unkrich said. "It's a family that loves Miguel and they're making some weird choices for him, but it's coming from a place of love and trying to protect him."
The film's emotional ending, on the other hand, never wavered. "It was in the very first screening," Unkrich said. "The challenge became how to best paint to that scene. A lot of notes we got were, 'This is a fantastic ending, now let's tell a story that can get us to that place.'"
Another constant was the song "Remember Me," which plays a huge role in the film. "We had this idea early on of there being a song in the film that could be sung in different ways and different styles, the same exact way, but with different feelings and meanings," Unkrich said. "And we gave Bobby [Lopez] and Kristen [Anderson-Lopez] that assignment, and that was 'Remember Me.' And they did it very early on and a lot changed in the course of telling this story, but 'Remember Me' is one of the things that stayed from the moment they wrote it. We never changed it. And it was always a big part of the story."
With its six-year development period, Coco ended up being the longest project that Unkrich—who's been at Pixar since the very beginning—had ever worked on. But, with the film now heading to theaters, Unkrich feels all the hard work has made crossing the finish line even more satisfying.
"There's a lot of doubt along the way," the director said. "You have to be built of strong stuff to get through that, and maintain the passion and enthusiasm that there's light at the end of the tunnel. So finishing the movie, knowing everything that we went through and how difficult this movie was to make at times, it's enormously satisfying."
Thankfully, the same can be said for Coco (you can read our review here). Coco comes to US theaters on November 22.