Vampires. They're mysterious and dangerous — but most of all, they're alluring. They have the glamor of eternal youth, combined with centuries of style. But vampires also have their cute, playful, sexy side. And that's why there's vampire pin-up art.
In honor of Fright Night, we've collected some of our favorite specimens of vampire pin-ups, both male and female, for your delectation. Including a few of the niftier Vampirella images. As always, click to expand, or right-click and select "open link in new tab." Warning: Some of these images might be a smidge NSFW.
Top image: "Bloody Mary" by Matt Dixon.
Sexy modern female vampire by discipleneil777 at deviantART
G/O Media may get a commission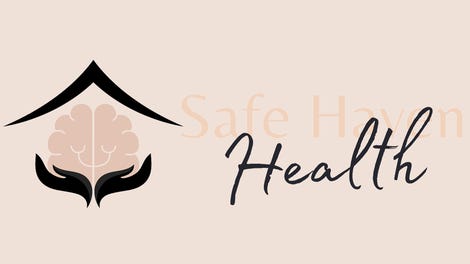 Addiction counseling
Safe Haven Health
Bethany by Michele Chang
Vampire Pinup by feliciacano at deviantART
Count Dracula by GENZOMAN at deviantART
Vampire Lover by Sean Lobel at flickr
Lucy Westenra by Avelina de Moray via Vampire Empire
Urban Vampire Lady by Vandrell at deviantART
Type OH! by Matt Dixon at Epilogue.net
Vampire Lover II by SamBriggs at deviantART
Helsing by Serge Birault via Unstage
Night of the Vampire by DanniDoll at deviantART
Vampire Master and Slave by rebelakemi at deviantART
by Arthemis IX at conceptart.org
by quickreaver at conceptart.org
by nonie at conceptart.org
by Gwenevere at conceptart.org
Halloween day-off by SashaZombie at deviantART
Diabolique by ToriB at deviantART
Vampire Love by UndamedWolf at deviantART
Sexy vampire pin up by discipleneil777 at deviantART
Bite me by Aziraphale1334 at deviantART
by Nike at conceptart.org
by rvdtor at conceptart.org
vampire pin up by blackcat-hull at deviantART
Vampire School Girl Pin Up 2 by Sanguinarian-Craving at deviantART
Vamp Nadine by Serge Birault via Geek Tyrant
Vamp by scottblairart at deviantART
Vampirella by Boris Vallejo
Vampirella by Jose "Pepe" Gonzalez, via Vampilore
Vampirella by Jose "Pepe" Gonzalez, via Vampilore
Vampirella by Julie Bell
Vampirella by O. Wetter
Vampirella by Cris de Lara Digital Art
Vampirella by Frank Frazetta
Vampirella by Dorian Cleavenger
Vampirella by Dorian Cleavenger
Vampirella by Joe Jusko on DeviantArt