Theranos seemed to be offering a miraculous new service: a single finger pinprick could yield the results of up to 200 different blood tests. But a scathing report in the The Wall Street Journal punctured these claims. Now Theranos CEO Elizabeth Holmes has come to her company's defense.
The California-based health-tech firm, valued at a whopping $9 billion, came under intense scrutiny last week after a five-month-long investigation by WSJ reporter John Carreyrou.

Founded in 2003 by Elizabeth Holmes, Theranos claimed to have a proprietary platform that could accommodate numerous tests, from genetic analyses and cholesterol checks to scans for STDs and vitamin deficiencies. The test only requires a few drops of blood extracted by a simple finger-stick, rather than a needle in the arm. Hence the company's tagline: "Goodbye, big bad needle."

G/O Media may get a commission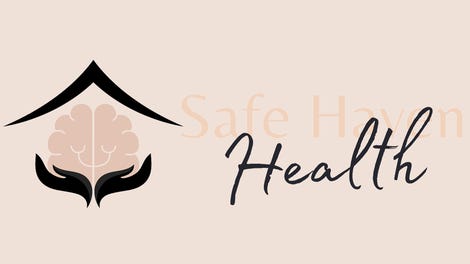 Addiction counseling
Safe Haven Health
In 2013, Theranos announced a partnership with Walgreens to provide blood panels for nearly 200 tests. Results are said to be ready in less than four hours.

Image at left: Theranos in Walgreens (Credit: Steve Jurvetson, CC BY 2.0/Flickr)

The convenience and affordability of this offering has positioned Theranos as a disruptive force in the health and med-tech sectors, leading U.S. vice president Joseph Biden to praise the company as being at the "forefront of a paradigm shift in health care."
But all may not be as it seems. In his WSJ report, "How Startup Theranos Has Struggled With Its Blood-Test Technology," Carreyrou asserts that Theranos is having to rely on diagnostic machines manufactured by other companies, such as Siemens, and that its own custom-built Edison machines are churning out dramatically different results than those produced by traditional equipment. What's more, and as the company has previously conceded, some of its tests still require full blood draws.
Carreyrou also claims that Theranos may have conducted its own proficiency testing, which is an industry no-no. In defense, Theranos says it performed the tests properly—a claim that has been contradicted by former employees.
All in all, the WSJ article paints a picture of a highly secretive company that's refusing to disclose critical information about its methods, while operating a step (or two) ahead of its actual abilities.
As noted by Marcus Wohlsen in a recent Wired article, "the story also exposes a deeper problem with the way Silicon Valley tries to spin hype into startup gold," adding that "Science moves slowly. Silicon Valley moves fast and breaks things. Theranos has tried to have it both ways, which makes it not entirely surprising that the company now finds itself on the defensive."
Yesterday, on Wednesday October 21, Holmes went directly into the lion's den by appearing at the Wall Street Journal's Digital Live conference in Laguna Beach, California. She described the company's underlying technology as being sound, while branding the WSJ as a "tabloid." She went on to describe the WSJ article as "false" and "misleading," and denied claims that inspectors from the U.S. Food and Drug Administration had unexpectedly visited Theranos amid concerns over data submitted to the agency.
More from Wired:
She said the Journal's claim Theranos was using its proprietary Edison technology to run just fifteen of more than 200 tests it offers was irrelevant, because "Edison" was a company codename for old tech it doesn't use anymore. She said the Journal failed to provide the proper context for the way it tests the proficiency of its "finger-stick" blood tests. And she said the Journal misrepresented the issues around the fact that it uses blood drawn from finger pricks—the method at the heart of Theranos' promise to put an end to the painful practice of drawing vials of blood from patients' veins—for just one of its tests.
The Wall Street Journal is standing behind the story, and it has issued a statement to that effect:
Nothing said at the conference by Ms. Holmes refutes the accuracy of the reporting done by John Carreyrou or of the articles, which were subject to the Journal's rigorous and careful editing process. Contrary to Ms. Holmes's claims, the Journal shared all facts and anecdotes published in the articles with Theranos before publication, in accordance with our longstanding editorial practice and principles. The company was given plenty of opportunity to respond. Ms. Holmes declined interview requests from the Journal for more than five months, but the general counsel and outside counsel of Theranos provided significant input, which was fairly reflected in the articles.
Today, Theranos issued a detailed rebuttal, citing its tens of thousands of "satisfied customers"; the fact that the FDA approved its finger-stick test for herpes; and that its controversial Edison technology is not the only device used in its testing. As for those anonymous sources identified as former company employees, Theranos dismisses them as not having sufficient knowledge of the technology to make a fair assessment. The WSJ is having none of it, writing in its statement:
We note that Ms. Holmes sought to challenge the reliability of our sources, but it remains the fact that she doesn't know from whom the information for our articles was gathered. We assure her and our readers that our sources were well positioned to know the information they provided about Theranos, and they were vetted before publication.
Theranos reserves its harshest words for Carreyrou, insisting he had a personal vendetta from the outset:
From his very first interactions with Theranos, the reporter made abundantly clear that he considered Theranos to be a target to be taken down, and not simply the subject of an objective news story. The articles that appeared last week are the inevitable product of that approach.
However, Theranos says it will "temporarily pause" all uses of its tubes for anything other than its herpes test, pending FDA approval.

Holmes, who is just 31 years old, has been compared to Apple founder Steve Jobs, both for her approach to business and her preference for black turtlenecks. In 2006, she was named one of Inc. magazine's "30 under 30" for her work with Theranos.
Update: The WSJ has responded to today's Theranos rebuttal:
We carefully reviewed the company's claims; nothing in Theranos's report undermines the accuracy of the articles. Our journalism was free of any preconceived notions and was conducted in an entirely appropriate fashion.
[ WSJ 1, 2 | Wired 1, 2 | Reuters | Theranos ]
---
Email the author at george@gizmodo.com and follow him at @dvorsky. Top image by GongTo/Shutterstock