The long-in-the-making Crow reboot is looking for some important characters. Elizabeth Olsen pitches the Marvel Netflix show we never knew we wanted. Director Wes Ball discusses his hopes for the Mouse Guard movie. Plus, new pictures from iZombie and Gotham, and a sneak peek at The Walking Dead season finale. Spoilers, ho!

The Crow

Dread Central has casting calls for the long-in-limbo reboot's versions of T-Bird, Top Dollar, and Eric Draven's doomed love, Shelly.
[T-BIRD] 30, strong and wiry with the cold eyes of a wolf and an endless hunger where his heart should be. Lacking in conscience, covered in prison ink. Has taken over the old Hotel Reno on the outskirts of town where he rolls with Top Dollar and his notorious gang. Tonight he becomes a made man, but deep down he knows he wants it all.

[TOP DOLLAR] 20s – 30s, a lean, reptilian woman who came of age amidst lust and cruelty and has survived by embracing both. She possesses an almost psychic instict for seeking out a lie, her withering gaze something of a Medusa… T-Bird's girl and co-manager of Hotel Reno, where she has been using her charm to draw in susceptible girls.

[SHELLY] 28 – 35, Eric's one true love. A dancer with effortless talent.. Her undeniable beauty is matched only by her passion to teach dance to the inner city girls at her home studio. Shelly hopes to create peace in the community through teaching children, until she is brutally murdered by T-Bird and Top Dollar's gang, setting off a violent chain of events as Eric seeks to avenge her death.
---
Scarlet Witch
In a recent episode of Everything Iconic with Danny Pellegrino, Elizabeth Olsen played too cool for school when the subject of a Scarlet Witch solo film came up, while also joke-pitching a Wanda/Vision domestic Netflix show that would be amazing:
We are at ground zero. …It's definitely not something I'm pushing, and I don't know if it's something that [Marvel is] going to push either. Paul Bettany and I joked about having a domestic television show on Netflix or something, and it would just be like a house event where Scarlet Witch goes bananas. That's what we joke about, but I don't think any of those things are happening. But I'm happy that I'm still around and they still use me well – and that's fine.
G/O Media may get a commission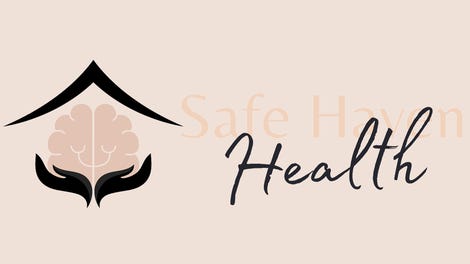 Addiction counseling
Safe Haven Health
---
Mouse Guard
Coming Soon spoke to Maze Runner director Wes Ball about his vision for the Mouse Guard movie.
Not to make any news or anything, but I think that will be my next movie. I kind of went off after this movie, had a vacation and was sort of dreaming about what could be next, but if all goes according to plan this might be it. It could be pretty special, actually. We're just in the early stages, of course, but it's gonna be a giant friggin' movie. My next movie is probably going to cost what my last three movies combined cost. It's kinda crazy, because it's going to be one giant visual effects movie, essentially. It's a fairly beloved little comic series, same as Maze Runner in a lot of ways. There's a lot of people who love these books.

The trick with this one is we have to thread that needle with tone. I'm not interested in doing a DreamWorks or Pixar-type movie, I'm interested in doing something closer to Planet of the Apes where you're really gonna nail characters and show the harsh reality of what they live in. It's gonna be a little bit of both, probably, but at the same time because of the cost I need as big an audience as possible. So I want 10-year olds to see this as much as 40 and 50-year olds, you know? That's the needle we have to thread, but for me personally… the way Star Wars appealed to me as a kid growing up hit that tone in a weird way. It appealed to the kid in everybody but still took itself seriously. That's really exciting to me, that kind of film, that kind of target, but obviously set in this really harsh world of mice and swords.
---
Wonder Woman 2
During a recent IMAX earnings call, executive Greg Foster revealed "select sequences" of Wonder Woman 2 will be shot with IMAX cameras.
I'm excited to announce that Wonder Woman 2, which comes out in the second half of 2019, will be shot with IMAX film cameras in select sequences. This Warner Brothers DC production, the sequel of the global juggernaut from 2017, is directed by Patti Jenkins and produced by Chuck Roven and Rebecca Oakley Roven. And we couldn't be more excited that IMAX has been chosen to be a part of the film's design.
[/Film]
---
Rampage
In a new interview with Rolling Stone, Dwayne Johnson reveals he successfully fought for Rampage to have a happier ending than originally scripted.
I don't like a sad ending. Life brings that shit—I don't want it in my movies. When the credits roll, I want to feel great. We had a big meeting where they gave me all the reasons they thought George should die. He sacrifices himself saving the world. Killing these animals who had ill intentions to harm mankind. He sacrifices himself like a brave soldier. OK. But this is a movie! There's a crocodile the size of a football stadium – we're not making Saving Private Ryan.
---
Avengers 4/Avengers: Infinity War
In a recent interview with Parade, Hayley Atwell "wouldn't rule out" Agent Peggy Carter's return to the MCU.
Because it's a genre-specific superhero piece, I'm sure anything could happen. It's such a huge world. I do think there's something in the completion of the fact that they're doing their back-to-back Avengers at the moment, which will complete an era, so I can't see how that would be. But that's what's remarkable about Marvel is they keep going. Each film tends to further what they're doing, so I wouldn't rule it out.
Meanwhile, Thanos punches through the entertainment section of a Japanese newspaper ad. Rude, really.


---
The Meg
Entertainment Weekly has the latest photo from the upcoming Jason Statham-vs-a-Megalodon movie, which is now officially titled, The Meg instead of simply Meg.


---
Luke Cage
Black Film reports Luke Cage has added six more female directors to its roster. Neema Barnette, Millicent Shelton, Kasi Lemmons, Steph Green and Salli Richardson-Whitfield will each direct an episode in season two.
---
Heroes for Hire
In a recent interview with Empire's Pilot TV magazine (via Comicbook.com), Luke Cage showrunner Cheo Hodaro Coker stated a separate Heroes for Hire series is "not off the table."
It's something that's in the air. Internally at Marvel Television, everybody knows there's a part of that combination that is inevitable, particularly when you watch them together in the way that we did it. If feels right. It feels good. It feels like, 'I want to see more of this combination.' Heroes for Hire is really not off the table.
---
Legends of Tomorrow
In conversation with TV Line, Phil Klemmer revealed a major character exits the series on tonight's season finale, "The Good, The Bad and The Cuddly" as part of the show's now-traditional team shakeup.
There's heartbreak in the finale. A Legend leaves.
---
The Flash
Rejoice! Citizen Cold returns in the synopsis for episode 19 of the season, "Rogue Fury."
When Barry needs help transporting a dangerous meta, he calls on a new friend for help - Leo Snart; Cisco becomes suspicious of Harry.
---
Supergirl
The Martian Manhunter's dad causes trouble at the DEO in the synopsis for "In Search of Lost Time":
Myr'nn inadvertently causes psychic disturbances at the DEO; Supergirl must work with J'onn to contain the chaos; Mon-El begins training Kara in fighting techniques he's learned in the future.
---
Arrow
Rene might be over Wild Dog in the synopsis for episode 20, "Shifting Allegiances."
Oliver turns to an old friend to help battle Diaz; Rene is out of the hospital but has a hard time readjusting to life as Wild Dog; Lance discovers something shocking about Black Siren.
---
The 100
Spoiler TV has synopses for episodes two, three and four of season five.
Red Queen

Guidance - Octavia (Marie Avgeropoulos) is forced to take guidance from an unlikely ally when the future of the bunker and all those inside inside it is jeopardized. Eliza Taylor, Bob Morley, Paige Turco, Henry Ian Cusick, Lindsey Morgan, Richard Harmon, Chris Larkin, and Tasya Teles also star. P.J. Pesce directed the episode written by Terry Hughes Burton (#502)
Sleeping Giant

Bellamy (Bob Morley) leads the charge investigating a potential way home. Meanwhile, Clarke (Eliza Taylor) and Madi (guest star Lola Flanery "Home Again" "Shadow Hunters" "The Mortal Instruments") deal with the new, uncertain threat to their home. Paige Turco, Henry Ian Cusick, Marie Avgeropoulos, Lindsey Morgan, Richard Harmon, Chris Larkin, and Tasya Teles also star. Tim Scanlan directed the episode witten by Aaron Ginsburg and Wade McIntyre. (#503)
Pandora's Box

Our heroes are forced to rely on the help of Shallow Valley's dangerous new inhabitants in order to save some of their own, with surprising results. Eliza Taylor, Bob Morley, Paige Turco, Henry Ian Cusick, Marie Avgeropoulos, Lindsey Morgan, Richard Harmon, Chris Larkin, and Tasya Teles also star. Dean White directed the episode written by Charmaine Degrate. (#504)
---
American Gods
Production has begun on season two, according to Ricky Whittle on Twitter.


---
iZombie
TV Line has five new photos from April 30th's episode, "Mac-Liv-Moore."
---
Gotham
Coming Soon has photos from next week's episode, "That's Entertainment." More at the link.
---
The Originals
KSiteTV has four new photos from the April 25 episode, "One Wrong Turn on Bourbon."


---
The Walking Dead
Finally, it's Negan's turn to weigh in on bullet crisis in this clip from next week's season finale of The Walking Dead, "Wrath."
---
Banner art by Jim Cooke.