After a decade of deployment in Afghanistan and Iraq, the wings are literally falling off the USAF's aging fleet of AC-130s. The Air Force thought about upgrading them to the new MC-27J Spartan multi-purpose gunship—but budget cuts nixed that idea. The Airmen will miss out on quite a machine.
The Spartan is a 60-troop multipurpose cargo plane, developed by Italy's Alenia Aermacchi over the last year, and very similar in design to the C-27A currently in service. It is primarily a tactical cargo plane, popular among the special forces for its ability to take off on short runways, fast transfer speed, and 3,200 NMI range. But the MC-27J also features a RO/RO (roll on/roll off), pallet-based option system that allows it to be employed on a variety of missions.
Like choosing the the Luxury versus Sport package on a 5-series BMW, the Spartan can be modified to suit a particular mission type. Unlike the 5-Series, however, the RO/RO system allows the Spartan to change between various option packages—command and control; intelligence, surveillance, and reconnaissance (ISR); communications broadcast; gunship—all at the drop of a hat. This allows military forces to rapidly respond to threats, easily switching from anti-terrorism operations to civilian evacuations within a four-hour window. What's more, the palletized system, which easily installs from the rear cargo bay, increases each plane's operational flexibility and significantly decreases procurement and maintenance costs for the fleet as a whole.
Now, the extended range and multipurpose design are all very well and good—and very important features, to be sure—but the real question here is, how well does this thing wreck shop when in Gunship Mode?
The main feature of the gunship option is the ATK GAU-23 30mm precision weapon kit, a variant of the Mk44 Bushmaster Automatic Cannon, employed in the existing AC-130s. "Due to its versatility and ease of modification and optimization, the GAU-23 is uniquely positioned as a proven solution for aircraft to perform armed overwatch missions," ATK Defense President, Mike Kahn, told PR Newswire. "Combined with our 30mm PGU-46/B ammunition, the GAU-23 cannon provides unequaled range and accuracy for integration on airborne platforms." It can fire numerous types of NATO 30mm x 173 rounds, including the PGU-46/B High Explosive Incendiary (HEI) ammunition, the new Super 40 ammo, even precision guided munitions like Hellfire missiles, and it can unleash 200 rounds a minute, from an altitude of up to 12,000 feet, over the course of about four hours.
G/O Media may get a commission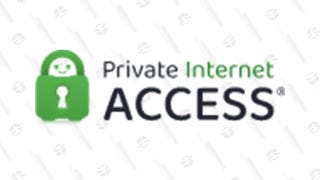 $3 per month
Private Internet Access | 2 Years + 2 Months Subscription
With features like these, the USAF wopuld've been crazy not to initially agreed to purchase 50 of these aircraft over the next 20 years. Unfortunately, in light of recent budget cuts, the MC-27J has been reclassified a luxury item by the DoD and acquisition plans have been scrapped. Instead, the gunships have found buyers in two allied countries, the UK and Australia. [DoD Buzz - Airforce Technology - Wikipedia - Defense News - AI Online]