The Littoral combat ship system is the F-22 of the skies. It can't detect mines, it's literally (litorally?) dissolving into the ocean, and now, upon inspection, has completely failed every test of seaworthiness. Cost to you? Well over $600 million.
Lanterloon acquired an internal Navy report that says the shiny new weaponized luxury liner, the USS Freedom, is a "no-go." Those were actual words written by the Navy.Our shores, they are safe:
THE TMI TEAM (TMIT) ASSESSES FREEDOM AS A HIGH RISK TO PASS THEIR SPECIAL TRIAL AND DOES NOT RECOMMEND THE SHIP PROCEED TO THEIR SCHEDULED SPECIAL TRIAL UNTIL THE SHIP COMPLETES A SATISFACTORY RE-DEMONSTRATION.
The Freedom is a risk to itself and its crew—a pit bull of the seas. The rest of the caps locked dispatch reads like the report card for an imploding school:
FREEDOM'S CREW AND CONTRACTORS WERE NOT PREPARED FOR THE INSPECTION. BOTH ENTITIES WERE UNFAMILIAR WITH THE CONDUCT OF INSURV MATERIAL CHECKS. EXECUTION OF THE SOE WAS VERY POOR. THERE WAS CONFUSION BETWEEN CONTRACTOR AND CREW RESPONSIBILITIES FOR THE PERFORMANCE OF EQUIPMENT CHECKS. THE INSPECTION EXPERIENCE LEVEL FOR THE MAJORITY OF THE CREW IS LOW...SAFETY PROGRAMS ABOARD THE SHIP ARE NON-EXISTENT.
G/O Media may get a commission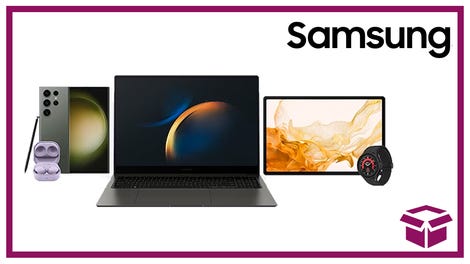 24 hour deals
Discover Samsung - Daily Deal
But wait—it's not all bad news. The inspector found two nice things to say about this floating mistake:
The crew "DID DEMONSTRATE A GOOD POSITIVE ATTITUDE," and the Freedom "WAS CLEAN." Would you eat at a restaurant that was about to burst into flames at any moment, cooked food made of concrete, and had no menus or chairs—if the waiters were friendly and the kitchen was clean? What if your bill were $637 million? [Lanterloon via MoJo]