For the past few months, dozens of Airbnb users have enjoyed a rare privilege: sleeping in the same building as the President of the United States. This is thanks to a discrete listing for an apartment "in a luxury building" that happens to be Trump Tower. The listing is now gone, and it's all The New York Times's fault.
A Times reporter recently booked the Airbnb—using Instant Book in fact. The listing was reasonably priced at $300 to $450 a night, plus a $150 cleaning fee. However, when the apartment's owner Lena Yelagina found out that the Times reporter was also working on a story about her apartment, she canceled the reservation. When the paper reached out to Airbnb for comment, the listing disappeared from the website.
This is a real shame because the place looks awesome. Although the owner insisted that guests be "politically neutral," she also says the apartment is in "the most secure and unique building." Indeed, guests told The Times that they were subject to Secret Service screenings when they arrived. Sounds cool!
The Trump Tower location also means you'll get to experience some "unique" New York City experiences, like the soulful roar of pissed off protesters in the streets below. "You can hear them shouting from high up in the building," one guest told The Times. "I remember sitting in bed thinking, 'I can hear them, I wonder if he can hear them.'"
What an experience it must have been to stay in this luxurious spot. Just look at these beautiful photos of the apartment, where you could have relaxed just a few floors below Donald Trump's residence:
G/O Media may get a commission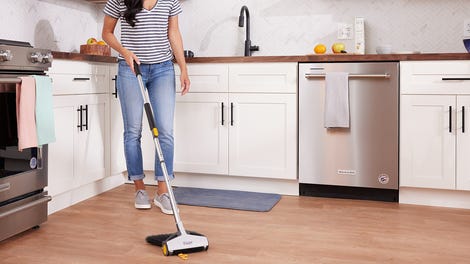 BOGO 50% Off
Flippr - BOGO 50% Off
What more could you want out of an Airbnb listing? But again, thanks to The New York Times, the Trump Tower listing is no longer available. Read more about what you could have enjoyed at the newspaper's website.