The only film that currently has a release date after 2019's mysterious fourth Avengers movie is the sequel to Spider-Man: Homecoming. And, according to producer Kevin Feige, it was planned that way so Spider-Man could kick off the new incarnation of the Marvel Cinematic Universe.
Spider-Man Homecoming is out July 7. A little less than a year later, we'll see Peter Parker again in Avengers: Infinity War. A year after that, we'll see him again in a still Untitled fourth Avengers movie. Then, two months after the release of Avengers 4, the second Spider-Man movie comes out.
Wth each Spider-Man movie likely happening during part of a different school year, it seems everything that could happen over the course of two Avengers movies—fighting Thanos, meeting the Guardians of the Galaxy, traveling to space, whatever else you can image—is almost too much to happen on a summer vacation between sophomore and junior years. But that is the plan.
"So much happens in [the 3rd and 4th Avengers movies], as you can imagine, and so much is affected by it that we felt what better person to hold your hand and lead you into the next incarnation of the MCU, in a grounded, realistic manner, than Peter Parker?" Marvel Studios president Kevin Feige told io9. "So, coming out two months after Untitled Avengers, [that's what] much of what the next Spider-Man film will be about."
"It was purposefully done like this," Feige continued. "Like how the events of Captain America: Civil War impacted Peter as he was dropped off by Tony and expected to go back to continue his sophomore year, how the hell are the events of Infinity War and Untitled [Avengers] going to affect him as he, yes, goes back to his junior year?"
G/O Media may get a commission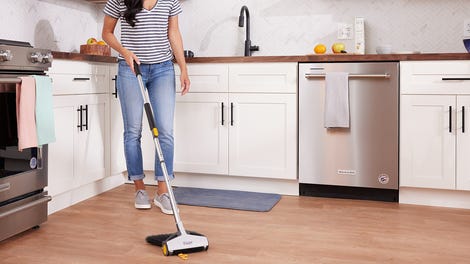 BOGO 50% Off
Flippr - BOGO 50% Off
So it sounds like, even if the next Spider-Man movie doesn't have the number of heroes that Civil War did, it'll have just as big an impact moving ahead.
Feige admitted that Marvel has already broken down the timeline of the four movies as it relates to Peter Parker's life. They have all the big beats. It's just going to be a matter of figuring out the details.
"Much like, as we went into Homecoming, we knew all the general pillars, you then need the magic of the writers and directors to bring it all to life," Feige said. "So we're in that same position and we'll actually start putting pen to paper on the next Spider-Man film in the coming weeks once this film is finally released. But we do know the specifics and the time line."

As for the rest of the films in Phase 4? Outside of Spider-Man, Feige doesn't think any announcements will be made until after Avengers 4.
"I hope [the news comes] after that," Feige said. "I think there will be certain elements that start to come about, not the least of which is the already announced release date of the next Spider-Man film. But other than that we're going to keep it very close to the vest because this is really about focusing on the unprecedented conclusion to a 22-movie overarching narrative."
As massive as Peter Parker sophomore year is in Homecoming, it seems like his junior year is going to be even bigger.
Spider-Man Homecoming is out July 7. Avengers: Infinity War is out May 4, 2018. The Untitled fourth Avengers films is out May 3, 2019 and Phase Four of the MCU kicks off with Spider-Man Homecoming 2 (for lack of a better title) on July 5, 2019.