A long-preserved historical artifact always carries an air of heady mystery with it. You're touching something that people touched hundreds of years ago. But when it's an alcoholic beverage, preserved for centuries, that head-spinning feeling has the potential to become real. Here are the oldest drinks still in existence.
Top image: 7,000-year-old organic residue of grape-based wine, the oldest archeological evidence for winemaking, discovered in the 1960s in Hajji Firuz Tepe, Iran
(via Archeology News Network)
A bottle of wine from a mid-4th century Roman stone sarcophagus, unearthed in a vineyard near Speyer, Germany in 1867
G/O Media may get a commission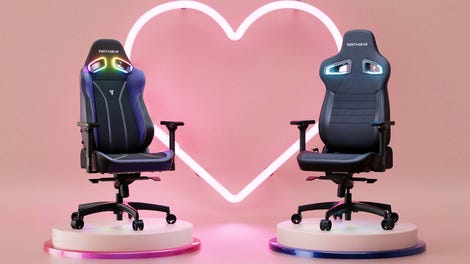 Up to $150 off
Vertagear Gaming Chairs
The glass amphora has dolphin-shaped handles. About one-third of the content is olive oil, which was used to preserve the wine from oxidation.
(via The Local)
Rüdesheimer Apostelwein from 1652 (non-drinkable) and 1727 (drinkable) from Bremen, Germany
The bottle and the label is from the 1950s
"The city of Bremen owns the famous Ratskeller or town hall, underneath which is a legendary cellar known as the Schatzkammer (treasury cellar).

In here are 12 very large elaborately carved casks of wine dating from the 17th and 18th century, named after the 12 Apostles. The oldest dates from 1653, but the wine is no longer drinkable. The most famous is the Judas cask, containing Rudesheim wine of the 1727 vintage, by repute the greatest vintage of the 18th century. Wine from this cask has never been sold, but periodically very small quantities have been bottled as civic gifts from the Bremen municipality to important dignitaries, visiting heads of state, royalty etc.

When any wine has been drawn off like this, the cask (about 3000 litres + in capacity) has been topped up with young Rudesheim wine of the finest quality. In this way the barrel has been refreshed, as the old wine feeds on the sugars in the younger one. But only a handful of half bottles have ever been drawn off at one time, and so this top-up wine only constitutes a tiny percentage of the overall volume, the vast bulk of which is still the original 1727." – according to Finest And Rarest.
A Hungarian Tokaji wine from the Royal Saxon cellars, bottled in the 1680s
(via Finest and Rarest)
1775 Massandra Sherry de la Frontera, sold for $43,500 in 2001
(via All Expensive Wine)
1787 Chateau Lafite Rothschild, one bottle was sold for $156,000 in 1985
(via Jacksonvile Wine Guide)
The world's drinkable champagne from the early 19th century, salvaged from a shipwreck in the waters off Aland islands, between Sweden and Finland. At least three of the recovered bottles were Veuve Cliquot.
(Photo by AP/Alex Dawson/Museibyran)
The oldest dated rum bottle, a Vieux Rhum Anglais from 1830
(via Finest and Rarest)
A half-sized bottle of Glenavon Special Liqueur Whisky, by the Glenavon Distillery in Ballindalooch, Scotland in the mid-1850s
The Hannisville Cache with two carboys of rye, two carboys of whiskey and one carboy of gin. The whiskey was distilled in 1863, held in oak barrels for 50 years and put into the carboys.
Purchased by John Welsh, US ambassador of Great Britain in the late 1870s.
(via Finest and Rarest)
A large format bottle of Armagnac from 1865
(via Finest and Rarest)
Absinthe Edouard Pernod from Lunel, he earliest intact sealed absinthe bottle yet unearthed from the 1870s
(via Finest and Rarest)
Army and Navy Stores Whisky, from the 1870s-1880s with cellar tags "Mid 19th century Army and Navy old Liqueur Whisky"
(via Finest and Rarest)
Bonus: An unopened Coca Cola from 1902-1905
(via Jerzeedevil)
Bonus: Tutankhamun Ale, based on sediment from jars found in 1990 in a brewery housed in the Sun Temple of Nefertiti. 1000 bottles were sold in Harrods London for $75 per bottle.
(via Wikimedia Commons)
Bonus: 20-Year-Old Coke Tastes So Much Better Than Modern Coke
It tasted magnificent. Compared to a can of fresh Coke bought immediately before, it's a light brown, opaque liquid, but it tasted wonderfully clear, citrusy and fresh with none of the cloying aftertaste of high fructose corn syrup which plagues modern Coke. – according to Peter Orosz.
_________________
Top image: via Shutterstock/javarman