If you're considering getting one of Google's new Pixel 3 devices, beware: Unless you use a Google-certified accessory, wireless fast charging will only work at half of the phone's maximum 10 watt charging speed.

Per reports in Android Police and the Verge, unapproved models of wireless fast chargers will only work at 5 watt speed with the Pixel 3 line, despite it supporting the Qi open wireless power transfer standard used by other manufacturers. Android Police wrote that Google told them the Pixel 3 line requires a "secure handshake" when using the company's Pixel Stand to charge at 10 watts, and the method involved isn't supported by other chargers—and the full 10-watt charging mode will only be enabled for third-party chargers approved via its Made for Google program. Making things somewhat more confusing, Android Police noted that the Pixel 3 still displays a message saying "charging rapidly" when it's connected to a third-party device charging at the lesser speed.
Ars Technica wrote that Google told them in a statement that while the Pixel 3 supports Qi wireless charging, it only supports Qi charging via the 5 watt mode. The site also flagged a Belkin product description of an upcoming model mentioning "Google's 10W proprietary wireless charging technology."
Finally, the Verge reported that Google confirmed the Pixel Stand does support other Qi-compatible devices, but only does so at the slower 5 watt rate. So a Pixel Stand is not going to charge rivals' phones at the full speed, either.
In a statement to the Verge, Google denied imposing any restrictions on third-party devices and said more options would be coming soon:
We don't limit third-party devices, in fact, we're working with our partners in the Made for Google program to get fast 10W chargers certified for use with Pixel 3 (Belkin announced its 10W Pixel 3 charger already which will launch in the coming weeks). Pixel Stand and Pixel 3 work together through the protocol we've developed for fast charging. Everything else charges at the industry standard Qi 5W.
G/O Media may get a commission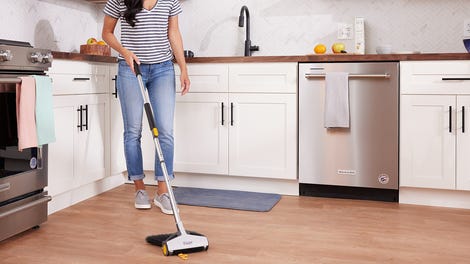 BOGO 50% Off
Flippr - BOGO 50% Off
The Pixel Stand costs a whopping $79, and though it comes with other features including Google Assistant and serving as a digital photo frame, that's a massive premium over other third-party chargers which can cost as little as $15. The Belkin charger in question, which appeared to be the only other approved accessory listed yet, has a price of $59.99. Conversely, competitors' devices largely support fast-charging speeds higher than 5 watts with broad cross-compatibility for chargers.
Ars Technica compared the move to DRM, noting consumers will almost certainly not be pleased to discover they have to dig through their wallet to purchase an approved device:

This is very disappointing given that the Pixel 3 made a big sacrifice to make wireless charging work: it switched from metal to a fragile glass back. To now limit faster wireless charging to its own charger is probably going to ruffle some feathers. It's another strange hardware decision on a phone full of strange hardware decisions.
It is indeed somewhat strange Google, which had a roughly two percent share of the U.S. smartphone market earlier this year as well as negligible presence by the same metric elsewhere, decided on a wireless charging method sure to frustrate owners. While prices are likely to go down over time, it's not clear cheap Google-certified wireless chargers will be widely available anytime soon. So factor that into your purchasing decision, especially if you're the kind of person who regularly needs replacement accessories.
Gizmodo has reached out to Google for comment, and we'll update this post if we hear back.
[Android Police via the Verge]