We have good news and bad news. The bad news is that the Porn Detection Stick, a simple USB dongle, will legitimately, automatically scan your hard drive for pornography. The good news is, well, times have changed.
The Porn Detection Stick, by Paraben, is a $100 thumb drive stuffed with Windows-compatible image detection software. Give it an hour and a half, and the device can scan 70,000 images—even deleted ones—with algorithms that analyze "facial features, flesh tone colors, image back grounds, body part shapes, and more."
The system promises less than 1% false positives.
Of course, what the software can't analyze are any videos that may be saved to your hard drive or pretty much anything in the web. In fact, the Porn Detection Stick seems designed for a whole other era of pornographic distribution, one when the discerning man might have scanned the latest Playboy to his 386 for posterity before pulling down his Zubaz pants to masturbate to it. Then again, maybe that's a good thing. [Porn Detection Stick via 69gagdet via ChipChick]
G/O Media may get a commission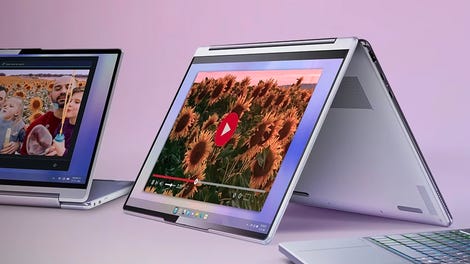 up to 70% off
Lenovo Spring Clearance