Did you catch 60 Minutes last night? If you did, you may have learned about a drug called Acthar that went from $40 in 2001 to over $40,000 today. It's a perfect illustration of just how poorly regulated the US pharmaceutical industry continues to be and how there's absolutely no good reason for the extreme prices Americans pay for medicine.
Acthar has been on the market since 1952 and is primarily used to treat infantile spasms, a rare condition. Why does Acthar cost $40,000 today, an increase of 100,000 percent from the cost in 2001? Pure greed.
You can buy an identical drug to Acthar called Synacthen for just $33 in Canada. Synacthen is also available in Europe, where the drug is also reasonably priced. But the company that currently makes Acthar in the United States, Mallinckrodt Pharmaceuticals, bought the rights to Synacthen in America and doesn't sell it in the US.
If you didn't catch the episode of 60 Minutes, you need to watch it right now. Or, don't, if you're trying to keep your blood pressure down.
G/O Media may get a commission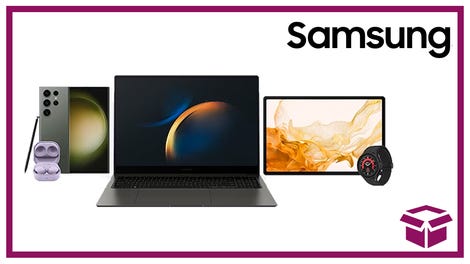 24 hour deals
Discover Samsung - Daily Deal
What does the company have to say for itself? Mallinckrodt insists that the price hike occurred before it bought Questcor pharmaceuticals in 2014, which used to produce Acthar. Mallinckrodt owns Questcor now, but told 60 Minutes in a series of emails that it's not doing anything. The company didn't send a representative to appear on camera.
The story of Acthar should be familiar to anyone who followed the EpiPen saga of 2016. The price of the EpiPen, a common injectable drug product for allergies, went from $57 in 2007 to roughly $600 in 2016. Mylan, the maker of EpiPen, did absolutely nothing to improve the product while it engaged in this price gouging. Thankfully, the US Justice Department appears to be investigating Mylan and according to some reports might finally bring charges this year against the company for a host of allegations, including price fixing. The investigation into Mylan reportedly started in 2014. But we'll see if anyone goes to jail.
As for Mallinckrodt, that company will continue to charge $40,000 for a drug that's been out of patent for decades. And they've even expanded the marketing for the drug to treat things like rheumatoid arthritis. As you can see from the episode, there's no real evidence that Acthar is effective in treating arthritis.
With any luck, the US Department of Justice will take a look at Mallinckrodt soon. But, until then, people who need to buy Acthar for their babies better have insurance. Because even if that $40,000 price tag is pushed down, there are still countless other ways that American continue to get screwed on drug prices.
Much of the rest of the world doesn't have to deal with this shit. Every other industrialized country guarantees health care for its citizens and is able to negotiate for better drug prices and impose strict regulations. The really sick part? Medicare isn't legally allowed to negotiate drug prices, leading to extreme price gouging by drug companies across the board. Roughly 92 percent of Americans believe that Medicare should be able to negotiate drug prices, but the drug lobby is a behemoth that is easily allowed to trample democracy.
The Trump regime has promised to crack down on drug prices for Americans, but so far all we've gotten are empty promises. If President Trump really wanted to distract from his current troubles, perhaps he could take up one of the most popular causes around: Actually lowering drug prices by finally telling the pharmaceutical industry that enough is enough.