This video contains no special effects, and no fancy stunts. But it will scare the crap out of you. That's because you're watching from a head-mounted camera as an engineer scales an antenna tower over 1,700 feet high.
Created for The Online Engineer site, what this video captures isn't just a thrill ride - though frankly it is that - you also get to see the different parts of the giant antenna. And learn a little bit about OSHA rules, which apparently say that it's OK for people to free climb a tiny pole hundreds of feet in the air with a thunderstorm brewing in the distance. Seriously, when I realized the guy wasn't attached to this pole with anything other than his hands and feet, I almost had a heart attack.
UPDATE:
According to industry site Wireless Estimator:
Jim Coleman, Chairman of the National Association of Tower Erectors viewed the video this morning on YouTube and was troubled by the comments concerning free climbing. He was also concerned that it was entitled as a tutorial. "I'm unaware of any guidance by OSHA that allows for free climbing as an acceptable method of accessing elevated work," Coleman said . . . The man that shot it using a helmet camera, and who approved the edited version, said "he was getting calls from colleagues telling him that they were concerned about what the video showed," according to [The Online Engineer site] owner, Russ Brown. It was removed due to Brown's concern for his friend who provided the climbing footage.
ANOTHER UPDATE:
FAA-FCC licensing specialist Timothy Doughty with law firm Keller and Heckman told io9 that he's confirmed that OSHA does not allow free climbing. He wrote to us in e-mail: "According to the BLM Manual Handbook 1292-1 climbers are to maintain 100% attachment at all times."
G/O Media may get a commission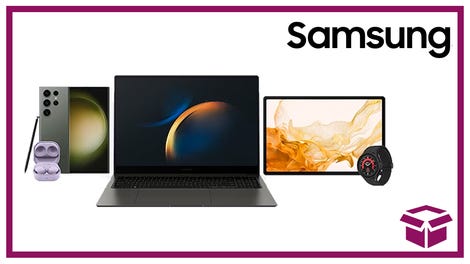 24 hour deals
Discover Samsung - Daily Deal
Nevertheless, it does appear that the US Labor Department's OSHA regulations do allow free climbing on towers in some cases. Here is a quote from the OSHA regulations, section 1910.269(g)(2)(v):
Fall protection equipment is not required to be used by a qualified employee climbing or changing location on poles, towers, or similar structures, unless conditions, such as, but not limited to, ice, high winds, the design of the structure (for example, no provision for holding on with hands), or the presence of contaminants on the structure, could cause the employee to lose his or her grip or footing.