Or, at least, it is when they interview moi for a pleasant fluff piece about fan-created trailers. Annalee can have the NY Times. USA Today had color before it was cool.

Enjoy some sweet sweet disaster. And in case you didn't know, you can click on most images to make them bigger.
LIQUID DIAMONDS ON NEPTUNE:
Kind of blows my mind. I was torn for the tagline between what you see and "Next time, don't reach for a beer... Reach for De Beers."

G/O Media may get a commission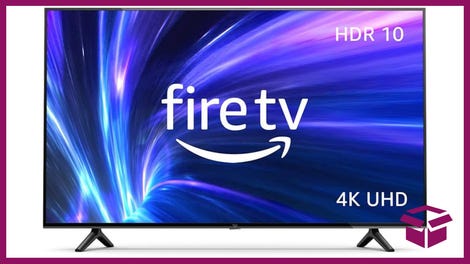 42% Off
Amazon Fire TV 50" 4K Smart TV



Coticats:
What are Coticats?
Well listen, Lolcats are sooooo the aughts. With moody Vamp loving teens, the economy in the shitter, natural disasters, and Massachusetts electing a Republican Himbo, we can't keep turning away from reality to look at adorable creatures saying adorable things. We need to face the music, the sad, depressing music. Which is why I have created the Coticats, the Crying On The Inside Cats.
So enjoy. Or rather... don't enjoy.



NBC LATE NIGHT:
Phoo. Say what you will about the quality, but those guys over at NBC are thorough with the synergy.




DHARMA MUPPETS:
I have found compelling evidence of the victim, and perhaps cause of many of the catastrophes that have plagued the Dharma Initiative. god i love beaker




QUIETUS... REALLY?!:
If only it really did what was intended.




MAN TO JUMP OUT OF BALLOON 100K FEET UP:
What could possibly go wrong?!




THIS IS A DISASTER:
So right. If "2012" was 'Disaster Porn', "Hostel" is 'Torture Porn', then what can we call the new children's movie "The Tooth Fairy"? Aimed at kids, it's so fascinated with moronic giggles that it'll make "Suburban Commando" look like "Persona". I think the only thing we can call it is 'Kiddie Porn'.
Oh wait.



This is Garrison Dean, who says if you liked my last headline pic of the minion...