Click to viewYou're all familiar with the specs of the Extreme, so let's just skip to how it performed—later moving on to the problems we had.
On the performance side, 802.11n really does work a lot faster than our old 802.11g D-Link DGL-4300 Gaming Router. When transferring a 700MB Batman Begins file over 802.11n, 5GHz, WPA2 encryption, we got sustained speeds of 7.3 MB/s to a 100Mbps ethernet-connected machine and 6.0 MB/s to another MacBook connected on N. As a benchmark, we got 9.3 MB/s when we ran it ethernet to ethernet (both 100Mbps).
Compared to our 802.11g router, which got 2.77 MB/s from to an ethernet-connected machine and 1.34 MB/s going g to g (on the same MacBook), it's quite an improvement. So yes, our speed gains aren't quite as much as the 5x Apple's touting (we got between 2.6x and 4.4x), but it's well within the margin of error, also accounting for file transfer overhead.
And we got reception in our office whereas our old G signal died somewhere on the road to the bathroom, about 20 feet away, through two walls. (I am writing this review from the toilet.) Each apartment is different, but my 1000-square foot, 2-bedroom abode was easily blanketed, despite 10 other APs in the area causing interference. YMMV, but the Airport's range lives up to the hype. Through outer walls, pacing out onto my lawn, I hit 100 feet of range, but others have reported 350 feet, line of sight.
G/O Media may get a commission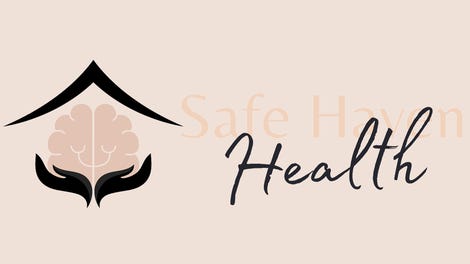 Addiction counseling
Safe Haven Health
Then the issues.
Our old Lexmark printer didn't work with the AirPort Extreme because the USB drivers for it didn't work over the network, and we couldn't find any network-capable drivers for it. This is something you should research in advance if you're looking forward to networking your printer through this thing. Lots of people online had no problems with their printers, presumably ones that they didn't buy for $10. It's Lexmark's fault for not having the drivers, and our fault for having a lousy $10 printer.
And there's no Gigabit Ethernet, which we found a little disappointing since even the Macbook Pros and Mac Pro towers have 1000 base T connections. We talked to one of Apple's engineers on the project as well, and he explained to us the lack of Gigabit Ethernet was because most home users aren't going to be using more than 90Mbps on their N connections to reach the net, and that was good enough for surfing. True, but we're not concerned with surfing limitations as much as we are with files transfers between various machines on our home network. So we don't see ourselves giving up our current Gigabit Ethernet setup any time soon. You may be in this camp as well.
Performance degradation from using G and N machines simultaneously were negligible when just browsing the internet, and our Apple guy said it only affects N machines only for the duration that the G machines are sending data. Not a huge deal unless you're using both to stream files simultaneously, in which case we'd recommend you plug in to Ethernet anyway.
Another possible problem with the AE was the inability to change its MAC address, which means people with ISPs that lock on to a particular MAC address will have to call up their provider. But if they already have a wireless router, AirPort Extreme has the ability to be set on "bridge" mode by just clicking a dropdown, and it totally just got out of the way of all DHCP, DNS, and routing. Everything was passed up to the D-Link. Usually doing this on other manufacturer's routers takes tens of minutes of configuration and rebooting, something we're glad to have skipped this time.
Although seemingly pricey at first glance, the AirPort Extreme 802.11n base station falls within the range of similar draft-N routers on the market now. Routers from D-Link, Linksys and Netgear all fall within the $100 to $200 range, and with the exception of Netgear's offerings—which are actually quite stylish—all look like equipment Drew Barrymore's childhood buddy uses to phone home. Not a huge deal since routers are meant to be admired once, placed in a corner, and forgotten about like your college diploma or your surround sound system, but going the extra mile for design like Apple and Netgear counts for something.
So would we recommend this as an N-router? Yes, but with caveats. Its N performance was great—but the lack of Gigabit Ethernet, Xbox 360/VPN issues, and inability to change the MAC address of their router to get online rules this out for certain people. Yet another caveat when buying any draft-N networking equipment, not just Apple's Airport Extreme: When we asked whether this draft-N firmware was going to be upgradeable to the final N spec, Apple said they tried to make it as upgradeable as possible but it was impossible to say until the final draft is released.
Should you buy it? Look at our lousy Venn Diagram below (fixed to make it more clear). If you fall in the middle, then you should be satisfied with Apple's latest release.


Product Page [Apple]