The Vision is a comic that has an almost oppressive aura of inevitability to it. From the very first pages, we've known that doom is coming to the synthezoid and his newly-born family. Well, the first part of that doom has finally arrived, and it is completely gut-wrenching.

Vision has gone through a lot in the past few issues, even before we get to the drama of this 11th, and penultimate, issue of Tom King, Gabriel Hernandez Walta, and Jordie Bellaire's seminal series. After his brother (and fellow son of Ultron) Victor Mancha was caught spying on the Vision's family for the Avengers, Victor accidentally killed Vision's son, Vin. For the Vision, who has lived a life of controlling and defying his original programming as a tool of destruction, this loss was monumental—the final straw in which he decided to cross a line he'd spent a lifetime avoiding.
The other heroes of the Marvel world, the ones already given the premonition that the Vision would raze the world to safeguard his family, rally in an attempt to stop Vision from finding Victor and murdering him, but they can't stop him. What follows is a scene of pure carnage, as the Vision brushes off attack after attack from Earth's mightiest, taking them out one by one. But throughout, despite the turmoil roiling within him over the death of his child, the Vision is never angry. He's calm, and concise, and certain in his aims: he would like his friends to stand aside and let him do what he wants to do, but he does not need them to.
G/O Media may get a commission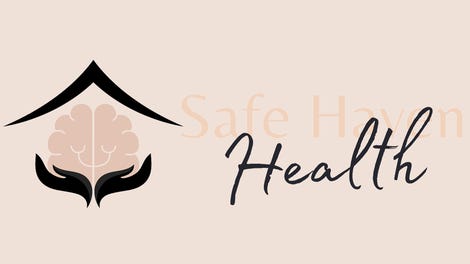 Addiction counseling
Safe Haven Health
It's amazingly contrasted with another scene of violence far more personal in the Vision household. Virginia, Viv, and Sparky the dog all sit alone, pondering what could possibly be their final hours now that Earth's heroes have rallied against the Vision. Thinking that she'll never get the chance, Virginia finally reveals to her daughter her involvement in the death of Viv's classmate, sending the young girl into a rage—but really, it's Virginia who snaps.
Her rage is tangible, almost human, as she screams against the injustice of her world collapsing around her. And while the Vision calmly takes out Avenger after X-Men after Inhuman, Virginia lashes out in a brutal assault... on poor Sparky the dog, the symbol Vision had created as his total commitment to protecting his family, no matter the cost. And while Vision merely incapacitates his allies, his control still in place despite his anger, Virginia does not have that control, as she tragically takes Sparky's life.
If you hadn't guessed it yet, the nature of control sits at the heart of The Vision #11. Not just the idea of losing control and crossing lines emotionally or morally, but the nature control in regards to the relationship between creator and creation—in Vision's synthetic case, overcoming Ultron's programming to become his own being.
Throughout the issue, as Vision cuts his path towards Victor Mancha's cell, the issue's ever-present narration calls back to Ray Thomas' dialogue from Vision's origin in Avengers #57 and #58. It reminds us that while Vision was designed as a terrible weapon, his code demanding subservience to Ultron and to being a tool of evil, his curiosity, from the moment he was "born," ultimately leads him to override that programming and become a hero.
In the final moments of Vision #11, we learn that the exact same thing has happened to Virginia—but her curiosity lead her to overcome programming the Vision had written to make her a good person. To make her a loving wife, a caring mother. And the path it takes her down is the one Vision had resigned to lose himself to: the murder of Victor Mancha.
The Vision's wife has truly become her own self now—but it's not a self that the Vision could ever live with, despite his narrative voice telling Viv in the issue's final moments that Virginia fought her code to save her daughter. Whatever he chooses to do about it, we'll have to wait for this excellent series' finale to see.