The Walking Dead's ninth season is going to be losing not one, but two of the show's longest-running characters. But it seems that while doing so, a familiar figure from the show's past will be making a special appearance on the series.

Over the weekend rumors started swirling about the return of Jon Bernthal's Shane—Rick's former police officer friend and onetime member of the post-zombie-apocalypse gang, before he was killed off at the end season two—would be making an appearance in the currently-filming season nine. This was mainly down to Bernthal being spotted on social media near filming alongside Andrew Lincoln (who stars as Rick, and is exiting the show six episodes into season nine) and Norman Reedus:

But now both TV Line and The Hollywood Reporter are reporting that Bernthal is indeed making an appearance next season. According to the sites, Bernthal will appear in just one episode, which is likely going to be Lincoln's final episode, given Shane and Rick's past. It's not the first time Bernthal returned from the Walking Dead grave after he was killed off—he appeared in one of Rick's hallucinations in the third season. Plus it's not like the show hasn't used flashback sequences to bring dead characters back for a little bit before.
G/O Media may get a commission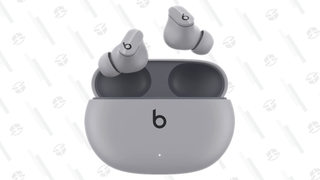 So while it's not too surprising that Walking Dead is giving Shane a brief return, it's nice to see the show preparing to roll out the gut-covered red carpet for Rick Grimes' farewell.