A dark British comedy postulates that once the inevitable alien zombie plague has wiped out all the remaining humans, it will turn into one flesh eating party. I Spit On Your Rave and shows you exactly what that flesh party will taste like.
First up is the film Deader Country, which has nothing to do with the end of days rave whatsoever, but still sounds entertaining and I quite like the mutated zombie alien face. Here is the official synopsis for this strange half zombie half alien flick:
Whilst wagging school, two teenagers stumble across a strange hybrid creature, a beast that is half man, half alien and ALL zombie, which has managed to make its way unseen across desolate countryside to the town of Pleasance. Upon nursing the mutated zombie back to health, the teens unwittingly unleash a deadly new plague of the undead on the town's populace. Now with a conscience and accompanied by a small group of eccentric locals, Orion is back to help battle the second legion of zombies. However, he is soon to discover a startling revelation that will alter the very fabric of his existence…
UPDATE: I was confused there are actually TWO zombie movies out the one with the huge end of the world party is I Spit On Your Rave, which has a poster right here:
G/O Media may get a commission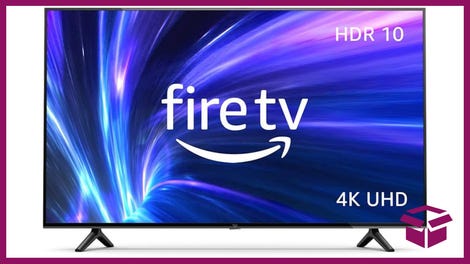 42% Off
Amazon Fire TV 50" 4K Smart TV
This film is currently casting zombie extras for an all night Day of the Dead Raver which started when a virus was leaked out at the 2012 Olympics.
Slashfilm guesses that this could be the largest zombie gathering of all time, if you don't include all the Thriller zombies from the NYC Halloween parade (but I feel like even those numbers are sadly dropping).
[HorrorMovies.Ca via Slashfilm]