Seriously, cut it out, publishers. Are you trying to ruin us? There are so many incredible books coming out this month, it's unreal. China Mieville, Charles Stross, Austin Grossman, Jesse Ball, William T Vollmann... it's all happening. Here are July's must-read science fiction and fantasy books.
Aurora by Kim Stanley Robinson (Orbit)
Robinson returns once again to space colonization and humanity's dreams of the final frontier, and... there's some bad news. Aurora is about a generation ship where everything is breaking down, and it turns out the target planets may not be habitable after all. Kirkus gives it a starred review: "A compelling (if depressing) argument against those who still dream of an interstellar manifest destiny."
G/O Media may get a commission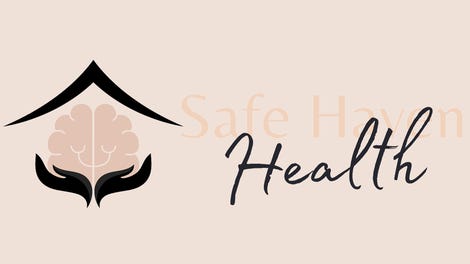 Addiction counseling
Safe Haven Health
A Cure for Suicide: A Novel by Jesse Ball (Pantheon)

One of the most acclaimed young novelists, Ball has apparently knocked it out of the park with this weird story of a brainwashed man with no memories, and the woman who's teaching him what a chair and a spoon are. Publishers Weekly gives this dystopian novel a starred review and says, "Whatever the source of this book's elusive magic, it should cement Ball's reputation as a technical innovator whose work delivers a powerful emotional impact."
Amazon | BN | Powell's | Books Inc.
In this first-contact novel, humans arrive on a planet, desperate to exploit its resources, and assume that the native creatures are primitive and harmless—only to discover just how wrong they are. Publishers Weekly says, "Moore realistically and enjoyably describes the excitement of scientific exploration, corporate greed, conspiracy, telepathic conflict, and the desperation of natives determined to defend their home against invasion."
Crooked by Austin Grossman (Mulholland Books)

The author of (and an occasional io9 contributor) is back with a Lovecraftian alternate history. What if all of Richard Nixon's scheming and duplicity was because he was desperately fighting a war against arcane, dark forces? Library Journal gives it a starred review and says, "This novel works as gleeful satire, as wacky alternate history, and as thriller, but what really shines is the character study at its center." It's also one of Heavy.com's 10 recommended summer beach reads.
Amazon | BN | Powell's | Books Inc.
The Returned, Part I (Star Trek: New Frontier) by Peter David (Pocket Books/Star Trek)

Remember the New Frontier books? They were so great, and we haven't gotten one in ages. Now at last, Peter David is back with more adventures of Captain Mackenzie Calhoun—this time around, Calhoun is determined to seek revenge for the destruction of his home planet Xenex, and this leads him to a pocket universe where he may have found some unlikely allies.
Last Stories and Other Stories by William T Vollmann (Penguin Books)

Speaking of things we haven't seen in a while... it's a new book of fiction from William T Vollmann! And this time, he's doing ghost stories and fairy tales, among other things. The New York Times' rave review explains, "For Vollmann, the dead are able to see, to pine and to travel. Their ­bodies, transformed, wander high seas, ­disturbed graves, dangerous cities. Clutching guns, cigarettes, buttocks and angels, characters stumble through an indifferent world."
The First Confessor by Terry Goodkind (Tor Books)

This prequel novel takes place hundreds of years before the Sword of Truth series, and explores the origins of Magda Searus, who goes through huge trials to become the first ever Confessor. This book was self-published by Goodkind a few years ago, but is now available in a new edition.
Amazon | BN | Powell's | Books Inc.
The Annihilation Score by Charles Stross (Ace)

The latest book in Stross' Atrocity Archives series sees Mo and Bob investigating a case where ordinary people are being endowed with superpowers — and they're mostly using those powers to pull annoying pranks. With great power, it turns out, comes great obnoxiousness. And meanwhile, Mo and Bob are separated because Mo has custody of an antique violin of incredible power, which calls for the blood of her colleagues.
Amazon | BN | Powell's | Books Inc.
The Dangerous Type: In the Wake of the Templars Book One by Loren Rhoads (Night Shade Books)

Rhoads, best known for editing the gothic non-fiction magazine Morbid Curiosity, is launching a space opera trilogy featuring dark, violent characters in terrible situations. The assassin Reana is saved from certain death by the mysterious Templars, but she's being chased by her former master Thallian, who's willing to commit all sorts of brutality to get her back. Publishers Weekly found the "dark and brutal" universe a bit too much to stomach.
Amazon | BN | Powell's | Books Inc.
The last remains of humanity are living on a decaying space station, orbiting a dead planet. Air and other resources are increasingly scarce. The book follows Tracers, who are basically couriers running things around the station, and one Tracer named Riley discovers that her package is no ordinary item. SfandFReviews says, "Solid characters. Tight plotting. Well realised setting. It makes for a very compelling, compulsive reading experience, and one that's thoroughly entertaining."
Trollhunters by Guillermo del Toro and Daniel Kraus (Disney-Hyperion)

Yep, it's a new book by the director of Pan's Labyrinth, Hellboy and Pacific Rim. This is a project that del Toro has been working on for years, and he was trying to get it off the ground as an animated movie at one point. Basically, it's the story of Jim Sturges, a typical teen in San Bernadino, who uncovers a 45-year-old mystery and gets hunted by monsters.
Last First Snow by Max Gladstone (Tor Books)

We love Gladstone's Craft sequence, and this time around he's doing a "tense legal thriller," in which attorney Elayne Kevarian attempts to broker a land deal. Trouble is, the parties interested in the deal include a "conqueror of gods," and a priest. Issues of gentrification and social unrest come up, and everything goes kind of mental. Publishers Weekly loved it.
Whitta is best known as the writer or co-writer of Book of Eli, After Earth and the upcoming Star Wars spinoff movie Rogue One. But this self-published novel about a medieval knight battling an unspeakable horror is getting tons of buzz. Publishers Weekly's starred review calls it "a well-written debut that skillfully blends science fiction, historical fantasy, and spiritual themes."
Shades in Shadow: An Inheritance Triptych (The Inheritance Trilogy) by N. K. Jemisin (Orbit)

We're still waiting for Jemisin's The Fifth Season, coming next month, but for now here's a trilogy of new short tales set in the world of her Inheritance Trilogy. We get to see the Night Lord Nahadoth when he was first enslaved, plus a newborn god struggling to find a reason to live, and a demon searching for her father.
Alive: Book One of the Generations Trilogy by Scott Sigler (Del Rey)

Sigler has made a huge name for himself as a thriller writer, and now he's venturing into the territory of Hunger Games and Maze Runner with this story of a woman who wakes up in a coffin, in a room full of other people in coffins. She believes she's only 12 years old, but her body is fully adult, and she has a mysterious tattoo on her forehead. Kirkus praises the "well-drawn suspense," and Errant Dreams calls it "a great read."
Amazon | BN | Powell's | Books Inc.
Time Salvager by Wesley Chu (Tor Books)

This book has already been optioned as a film by Michael Bay, and it's getting tons of buzz otherwise, including a starred Publishers Weekly review. Basically, it's what it says on the tin: a man from the 26th century travels back to earlier eras to find valuable stuff, but he can't change history. Of course, he falls in love with a woman in the 21st century and has to try and save her.
Amazon | BN | Powell's | Books Inc.
The Child Eater by Rachel Pollack (Jo Fletcher Books)

The first fantasy novel by Pollack since her 1996 book Godmother Night, which won a World Fantasy Award, this book follows two children who are separated but time but connected by a mysterious secret. They're both destined to play crucial roles in destroying the titular Child Eater, a horrendous monster. Tor.com says, "The Child Eater is too long for most mere mortals to read in an evening, but if I could have, I would have."
Amazon | BN | Powell's | Books Inc.
The Good, The Bad and The Smug by Tom Holt (Orbit)
Holt's books are generally fun, and intensely silly, and this one sounds like no exception. (He's also written more serious fantasy under the name K.J. Parker.) Basically, in this one, the evil goblin king Mordak is having a hard time keeping his minions in top shape, and it doesn't help that the pesky humans are getting a ton of fancy new weapons and armor from some unknown source. So Mordak has to team up with an elf (who has a degree in journalism) to find out what's going on.
Amazon | BN | Powell's | Books Inc.
Armada: A Novel by Ernest Cline (Crown)

One day, Zack looks out his window at school and sees an alien warship from the video game that he's gotten the all-time high score at. Soon afterwards, he starts to suspect that his dead father's conspiracy theories were not so nutty after all. Publishers Weekly says this book from the author of Ready Player One has a "strong opening [that] compensates for a less gripping ending."
Amazon | BN | Powell's | Books Inc.
The Watchmaker of Filigree Street by Natasha Pulley (Bloomsbury USA)

This steampunky novel set in an alternate Victorian London is doing some fresh, original things with the old tropes, according to Kirkus' starred review. Three seemingly unrelated people are connected by a mysterious watchmaker, who seems to be able to predict the future. And Baron Mori, the watchmaker, uses his ingenious mechanisms to protect these three from unexpected dangers. Kirkus says, "Clever and engaging, this impressive first novel will reward both casual readers looking for a fun period adventure and those fascinated by the tension between free will and fate."
Amazon | BN | Powell's | Books Inc.
Dark Orbit by Carolyn Ives Gilman (Tor Books)

We loved Gilman's historical fantasy Isles of the Forsaken, and now she's doing a novel about strange first contact with aliens. "Exoethnologist" Saraswati Callicot travels to an alien planet where a new civilization of blind creatures has been discovered living deep under the surface. In addition to studying these creatures, Callicot is also assigned to protect the mystic and political leader Thora Lassiter — who promptly goes missing. Kirkus gives it a starred review and calls it, "science fiction at its very best."
Amazon | BN | Powell's | Books Inc.
Killing Pretty: A Sandman Slim Novel by Richard Kadrey (Harper Voyager)

The half-angel private detective is back in his video store, trying to get on with his life. Just two problems: He's killed a fragment of God, and the angels are mad at him. And also, Death turns up in a human body, which happens to have been murdered. Who killed Death? And how do you fix it? Stark has to figure it out, because nobody is dying any more.
Amazon | BN | Powell's | Books Inc.
The Flicker Men: A Novel by Ted Kosmatka (Henry Holt and Co.)

A recovering alcholic physicist runs the old "slit" experiment about the nature of light as a wave and particle—and discovers that only human beings can collapse the wave function, because we have souls. So souls are real... but there are some people who don't have any. Soon Eric, the physicist, is on the run from people who want to suppress his discovery. Library Journal gave it a star and said, "This well-written and fast-paced scientific thriller builds into beautiful and suspenseful crescendo."
Amazon | BN | Powell's | Books Inc.
Ink and Bone by Rachel Caine (Allison & Busby)

The author of the Morganville Vampires books writes an alternate history about a world where the Library of Alexandria was never burned down. Now, in the near future, it still stands, and controls all human knowledge. One book smuggler, called Jess Brightwell, gets a chance to audition for a coveted place in the library. Publishers Weekly's starred review praises the "fast-paced, action-oriented plot that will leave readers breathlessly anticipating not just the next page but the next book."
Amazon | BN | Powell's | Books Inc.

Three Moments of an Explosion: Stories by China Mieville (Macmillan)

Speaking of long-awaited... this story collection is the first book of fiction from Mieville in far too long, and all the stories sound wondrously strange. In one tale, a post-climate change world is haunted by the ghosts of dead geological features. In another, a leftist involved in political schisms finds inanimate objects having political disputes of their own. Kirkus calls it " Bradbury meets Borges, with Lovecraft gibbering tumultuously just out of hearing."
Amazon | BN | Powell's | Books Inc.
Bombs Away: The Hot War by Harry Turtledove (Del Rey)
Turtledove has written a zillion alternate histories at this point, but here's one with a strikingly unique premise: What if the Cold War hadn't stayed cold? Harry Truman decides to use nuclear weapons in the Korean War, causing the Soviet Union to retaliate. And then it all goes downhill from there. This book has gotten some praise for its compelling characters, in addition to its all-too-plausible scenario.
Amazon | BN | Powell's | Books Inc.
Half a War (Shattered Sea) by Joe Abercrombie (Del Rey)

And finally, here's the third book in Abercrombie's trilogy that began with Half a King. At long last, Yarvi, who started as the titular King in the first book, is up against the High King, who wants to rule all of the lands—and it may take more than Yarvi's cunning to prevail. Kirkus calls this "a satisfying, if seldom memorable, conclusion."
Amazon | BN | Powell's | Books Inc.
Sources: SFSignal, Locus, Amazon, publisher catalogs
---
Charlie Jane Anders is the author of All The Birds in the Sky, coming 2016 from Tor Books. Follow her on Twitter, and email her.