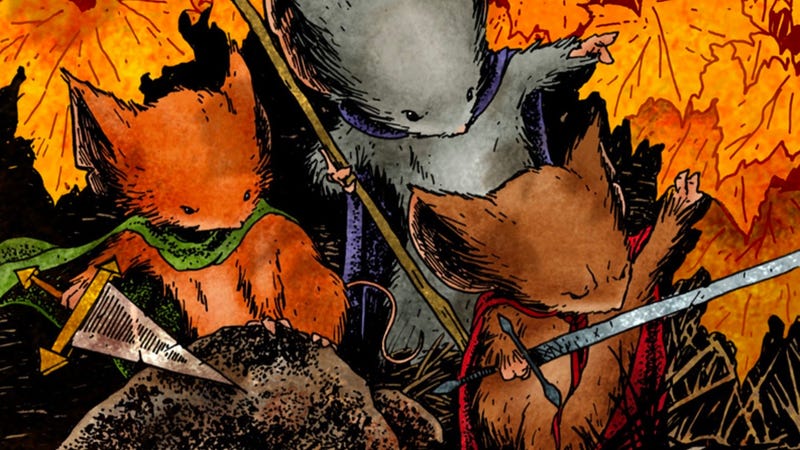 Mouse Guard is an award-winning comic book series, written and illustrated by David Petersen, about medieval mice protecting their own. Last year, a writer was hired to adapt it—and now, a director may actually be turning its lush world of marauding mice into a movie.
Correction: After our interview, writer Gary Whitta admitted that he misremembered this. While he told me the crawl was never in the script, he realized it was in the very first draft of the very first script, and was then taken out during the first revision. The original posts follows.
We finally know who is writing the next draft of Gareth Edwards' standalone film: Chris Weitz, writer-director of The Golden Compass and director of Twilight: New Moon. Weitz, whose writing credits include About a Boy and this year's live-action Cinderella, will follow Gary Whitta, who left after completing a first…
We were excited to hear that Gary Whitta would be producing a screenplay for the standalone Star Wars film, to be directed by Godzilla's Gareth Edwards. But now, Whitta has left the collaboration and is reportedly moving on to his next, unknown project.
In addition to naming Godzilla's Gareth Edwards as the director of the first Star Wars spin-off, Disney also announced that Gary Whitta (above), screenwriter of the excellent The Book of Eli and the not excellent After Earth. But one particular rant has us convinced Whitta is going to do his Star Wars movie right.