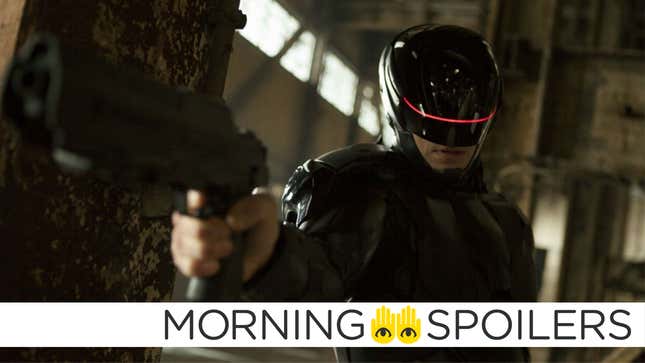 John Cena could bring Duke Nukem to life on the big screen. Don't expect costumes in The New Mutants. Stranger Things' Shawn Levy promises an easier time for Will in the next season. Plus, more behind-the-scenes footage from Black Panther, and a new look at Jessica Jones season 2. To me, my spoilers!


Robocop
In an interview with Zeitgeist Entertainment Magazine, original Robocop screenwriter Ed Neumeier revealed he's working on a sequel to the 1987 film that will ignore the events of Robocop 2, Robocop 3 and the 2014 remake.
There's been a bunch of other RoboCop movies and there was recently a remake and I would say this would be kind of going back to the old RoboCop we all love and starting there and going forward. So it's a continuation really of the first movie. In my mind. So it's a little bit more of the old school thing.
G/O Media may get a commission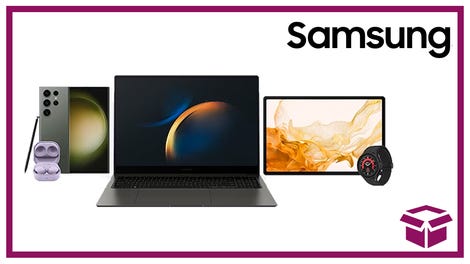 24 hour deals
Discover Samsung - Daily Deal
---
Uncharted
Speaking with Deadline, producer Charles Roven revealed Agents of SHIELD writer, Rafe Judkins, is the latest name attached to the script for the adaptation of the treasure-hunting action game series:
We've come up with a wonderful origin story but it's still based on the Uncharted video game. It doesn't take place during any of the time periods of any of the Uncharted video games. It actually takes place when Nathan Drake and Sully, I guess you'd call him his surrogate father, were much younger. It's an origin story that evolves out of the game but is not from the game. Shawn Levy is going to be directing it and a young writer Rafe Judkins is currently writing the screenplay.
---
Duke Nukem
John Cena is in talks to star in a live-action adaptation of the classic shooter/overactive machismo simulator gaming franchise Duke Nukem, from Michael Bay's production company, Platinum Dunes. [THR]
---
Cloverfield 3/The God Particle
Daniel Brühl revealed a hint of where the film is going through the background research he conducted for the role:
I went to UCLA and I met some very brilliant students and scientists there. It was only 2% of the information that I was given by them that I remotely understood. It's based on many interesting ideas about a near future scenario, which is an interesting vision of what could happen or what might happen with the Earth. I'm bit scared to talk about it because it's so extremely secretive. I'm afraid of ending up in a Bad Robot prison.
[Collider]
---
Shazam
Marta Milans has joined the cast as one of the foster parents at the care home where young Billy Batson lives, which sounds like it could be for the role of Rosa Vasquez, Billy's foster mother in the New 52 continuity. [Deadline]
---
New Mutants
Don't expect superhero costumes in the movie, according to director Josh Boone:
There are no costumes. That alone makes [New Mutants] different.
[Empire Magazine via We Got This Covered]
---
Ant-Man & The Wasp
Paul Rudd discusses Scott Lang and Hope Van Dyne's working relationship in an interview with Variety.
---
Black Panther
Learn the truth about Wakanda in the latest featurette.
---
Mission: Impossible 6
A trailer is forthcoming, according to Christopher McQuarrie on Instagram. Please prepare yourself accordingly.


---
Castlevania

It'll be a horrible night to have a curse, but a wonderful one for watching cartoons, when Netflix's Castlevania returns this summer with eight new episodes.
---
Snowpiercer
Two weeks after receiving the greenlight from TNT, showrunner Josh Friedman has left the project due to "creative differences." [/Film]
---
Stranger Things
Executive Producer and director Shawn Levy says the third season will a be a bit kinder to poor Will Byers:
We're going to give Will a break. We're not going to put Will through hell for a third season in a row. He'll be dealing with stuff, but he won't be at rock bottom the way we forced the amazing Noah Schnapp to play.
[Glamour]
---
Animaniacs
Wellesley Wild (Family Guy, Ted, Ted 2) will serve as executive producer and showrunner on Hulu's Animaniacs reboot. [Deadline]
---
Timeless
Season two premieres Sunday, March 11th on NBC at 10pm (ET/PT), following a three-hour American Ninja Warrior special at 7 p.m. [Coming Soon]
---
Jessica Jones
Jess is doing some heavy lifting in the latest photo from Empire.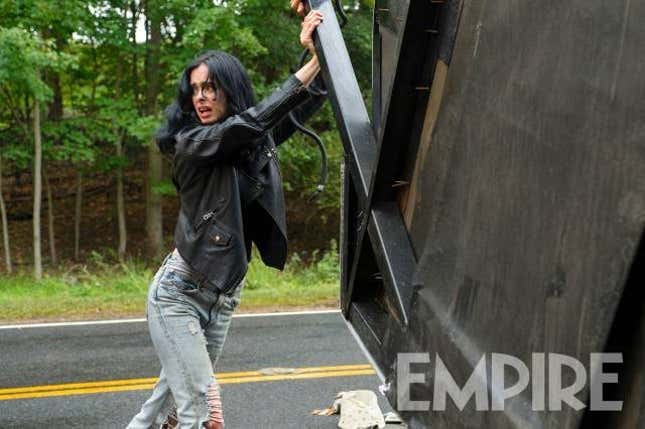 ---
Black Lightning
Finally, Marvin "Krondon" Jones talks all things Tobias Whale in a new featurette from the CW.
---
Banner art by Jim Cooke.