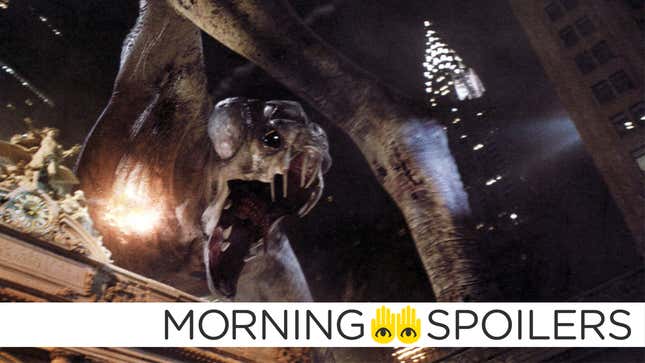 Gwendoline Christie really wants Phasma to be in Star Wars: Episode IX. Gambit may have faced yet another setback. Pokémon are missing in the first set pictures from Detective Pikachu. Brad Peyton talks Rampage and breaking the video game movie curse. Plus what's to come on Legends of Tomorrow. Spoilers, away!


Cloverfield 4/Overlord
/Film reports Bad Robot's WWII thriller, which has already wrapped filming, is actually becoming Cloverfield 4. Here's the synopsis:
On the eve of D-Day, American paratroopers are dropped behind enemy lines to carry out a mission crucial to the invasion's success. But as they approach their target, they begin to realize there is more going on in this Nazi-occupied village than a simple military operation. They find themselves fighting against supernatural forces, part of a Nazi experiment.
G/O Media may get a commission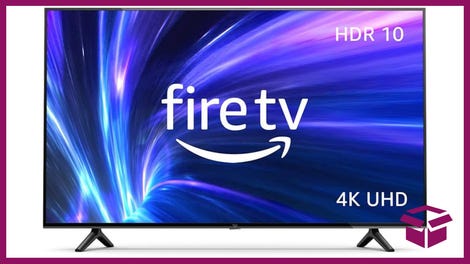 42% Off
Amazon Fire TV 50" 4K Smart TV
Overlord is directed by Julius Avery and stars Wyatt Russell and Jovan Adepo. Every movie is secretly a Cloverfield movie now.
---
Cloverfield 3/The God Particle
Meanwhile, back in Cloverfield 3 land, another tie-in website to the film's viral marketing campaign, includes newspaper clippings concerning The Cloverfield Energy Initiative and the following scrawled warning:
Someone needs to stop this from happening!!! This is nothing but a reckless experiment that will reset the world's grid. Stop this to save the world. T.I.D.O. Wave.
---
Jungle Cruise
Screen Rant reports Disney is looking to cast Emily Blunt opposite The Rock in their film adaptation of the theme park ride, Jungle Cruise, from director Jaume Collet-Sera (Orphan, The Shallows).
---
Star Wars Episode IX
Gwendoline Christie stated she's worried Captain Phasma won't make it back from her freefall into the heart of the exploding First Order flagship during an interview with The Times.
In truth, I don't know. And that scares and upsets me because I really want to see this character explored. I'm actually very invested in the character now. And that's genuine. That's not just chat. It has opened up a chain of stories and events in my mind about who Phasma is.
---
Shazam!
Production has officially begun on Shazam!, according to David F. Sandberg on Instagram.
---
Gambit
Meanwhile, production has allegedly once again stalled on the eternally cursed Gambit movie, in the wake of Gore Verbinski's exit as director. [Omega Underground]
---
Detective Pikachu
Someone's stealing Gravellers, Machamps, and Panchams in these fliers from the set of Detective Pikachu.
---
Rampage
Speaking with IGN, director Brad Peyton stated he hopes the beat the "video game curse," joining the very long line of... basically every video game movie that's come before it and tried to do so.
There's obviously a pressure to deliver on these things and to ground the movie and to deliver on spectacle and all that, but there also aren't these expectations to what this character's supposed to be or what this plot is supposed to be. I didn't know about this quote-unquote 'video game curse' until about two weeks after I finished the movie… When you attempt to adapt something that has an incredibly deep plotline or character or something along those lines, you're beholden to delivering something. And it's really a difficult challenge because as a gamer, I know, I play as the hero. That's an immersive medium, and so, it's really hard to go up against something that pre-exists.
---
Black Panther
The Dora Milaje kick some ass in the latest clip. One guy gets a wig to the snoot before plummeting onto a blackjack table!
Dolby Cinema has also released an exclusive, watercolor poster (courtesy of Screen Rant). And in case you hadn't seen, the first Twitter reviews are in and they are good.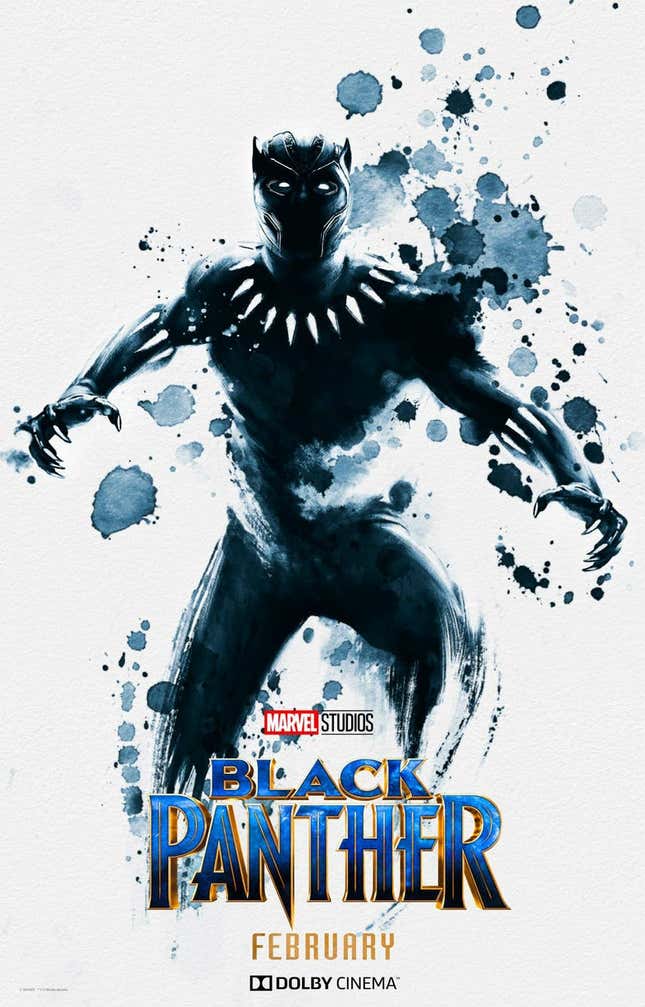 And in case you hadn't seen, the first Twitter reviews are in and...they are good.
---
The Flash
Max Adler has been cast as Pyro, a fire-starting metahuman who "worships at the altar of heavy metal," according to Flash TV News (and then confirmed by Adler himself). DC's Pyro (not be confused with Marvel's) appeared exactly once, in Power Girl #2 back in 1988.
---
Game of Thrones
Maisie Williams stated her recent quote about Game of Thrones airing in April is "completely false."
---
Happy!
Good news! Syfy has renewed Happy! for a second season. [TV Line]
---
Black Lightning
Speaking with Yahoo! Movies UK, showrunner Salim Akil answered "Static could be interesting," when asked which characters he'd like to bring into the show's "Lightningverse."
Yeah let's hope so, we want to entertain. I know this show is topical and it has some political merit to it, but we also want to entertain and make people laugh and get them excited about the fight sequences, and the characters that are coming in, as well as the villains that are coming in. We hope it will be a well-rounded experience so yes, we'd love to see other superheroes come through.
---
The Walking Dead
TV Line has two new photos from the back half of season eight premiering in February.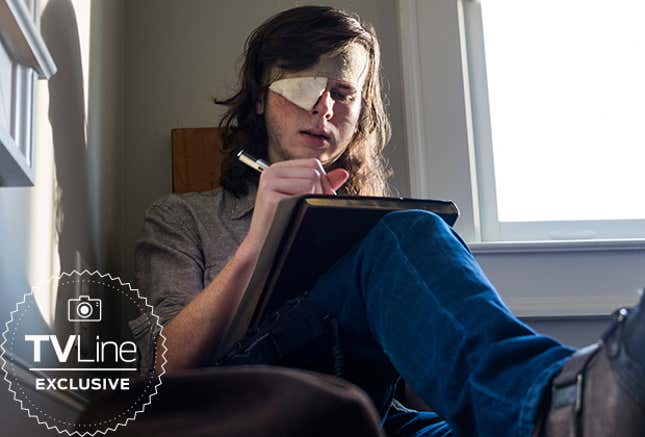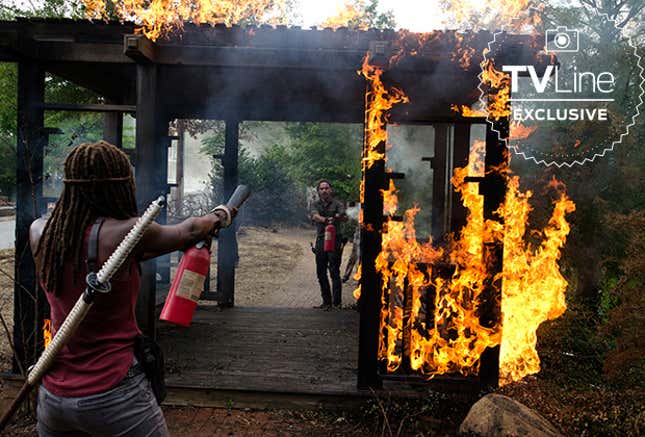 ---
Legends of Tomorrow
John Constantine visits the Legends in a new trailer for the back half of the season.
---
The X-Files
Finally, enjoy a three-minute midseason trailer for The X-Files' eleventh season, featuring shark monsters, the origin of Walter Skinner, Haley Joel Osment, and Mulder & Scully kissing in church.
---
Banner art by Jim Cooke.