As the climate warms and the human population spreads out, it makes sense that eventually we'll want a city in Antarctica. That's why Argentinian architect Amancio Williams designed this futuristic city for the frozen continent.
According to Fosco Lucarelli at architecture blog Socks, the Argentinian government asked the future-minded Williams to consult on this design in the 1980s. It would be built on the Antarctic Peninsula (you can see why in the map below, which shows the peninsula jutting upward toward the tip of Argentina).
The city would be half for residents and half for tourists, with a large resort hotel at its center. Helicopters would lift people to and from the mainland. Indeed, the entire city would be constructed out of light, pre-fab, interlocking parts on the mainland and shipped over to Antarctica. Its shape was designed to be wind and weather resistant, and its foundation would be poured concrete on top of permafrost. The concrete would be heated to the temperature at which it remained dry.
G/O Media may get a commission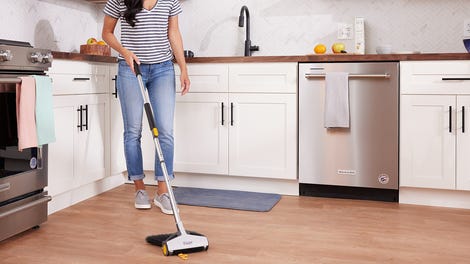 BOGO 50% Off
Flippr - BOGO 50% Off
According to Lucarelli:
Buffer zones of temperature (separated by a system of sliding doors) allowed for the communication between interior and exterior, so that helicopters, small vehicules, cargo and passengers could enter or get out the city.
The city center would be dominated by green spaces, and presumably small farms to supplement food supplies shipped over from the mainland.
The city would produce its own electricity and water, via Williams' ingenious design. Lucarelli continues:
The wind was employed to produce electrical energy necessary for the controlled environmental climate inside the structure. In fact the city did not sit directly on the ground (or better said, on the antarctic permafrost) but separated by a layer of water 2.40m deep, kept in a temperature between 10° and 12° by recirculating previously heated and ozonated clean water and serving two functions: firstly as an insulating cushion of low soil temperatures, secondly as a great reservoir of water, given the difficulty of melting ice during winter.
Read more over at Socks