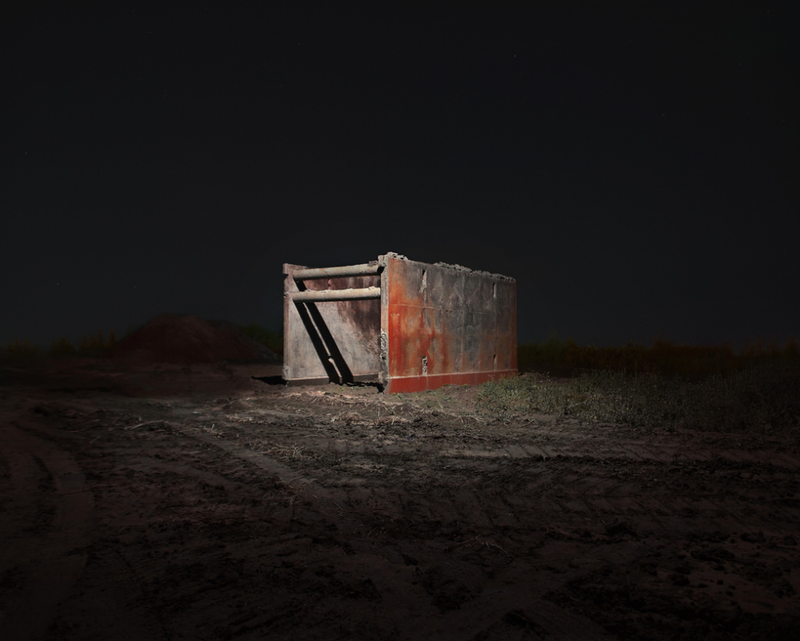 If you think every possible use for drones has been thoroughly exhausted, you're wrong. This clever photographer figured out that the hovering crafts would be perfect for lighting his mysterious scenes from the sky.
Benoit Paille's work is an evocative mix of people and scenery that conveys a quiet and sometimes eery presence. In these images from his series Theory of Knowledge, objects in an empty landscape at night are illuminated from above, casting a lonely glow straight down like a tractor beam.
To achieve the effect, Paille used a quadcopter with a battery-powered strobe that he rigged up with duct tape. Although the drone remains unseen in the photographs, the subtle oddity of an unknown light source conjures up all kinds of strange imaginary explanations. I'm envisioning a UFO scanning barren landscapes and stopping to examine trivial human artifacts. Spooky!
Theory of Knowledge is actually a series of diptychs, featuring portraits paired with each landscape image. Visit Paille's Behance gallery to see the complete series as well as his other amazing photography.