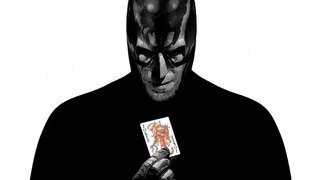 The French Paper Art Club wrapped up their One Year of Batman Artshow in Paris last week - and now some of the amazing prints celebrating the Dark Knight's 75th anniversary that made their début there will be going up for sale online. Behold, lovely Batman Art!
Header Image Credit: Batman by Gabz/Grzegorz Domaradzki
The prints, which were first available at the show itself, will be available in limited runs online starting tomorrow - thankfully though, their website has an English language option, so we all have the chance to order some lovely Bat art. Here's a snifter of the exclusive prints that will be available:
I am Gotham by Carlos Olmo
La complainte du Joker by Jebedai
Batman Collage by M. Garcin
The prints will be available on French Paper Art Club's website from tomorrow.
[Geek Art]
---
You're reading Toybox, io9's new blog for all things pop culture. From merchandise to awesome fan creations, TV recaps and critical commentary on the hot topics of the day, you can find it all here!