Manhattan's rails-to-trails High Line sparked a global trend of turning old transit infrastructure into parks. But a new breed of public spaces aren't waiting for the transportation around them to stop running—they're transforming the ground below the still-active elevated tracks.
Use the slider to navigate between before and after shots proposed for Miami's Underline
We've seen parks arching over freeways and even heading underground. Three cities have recent unveiled extremely innovative plans for remaking some of the most neglected city spaces: The forgotten voids below their underpasses.

---
G/O Media may get a commission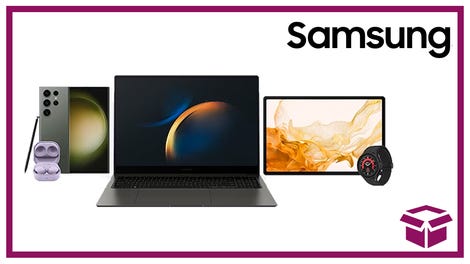 24 hour deals
Discover Samsung - Daily Deal
Elevated highways have almost universally been deemed a bad urban planning idea—and that's why cities have started to remove them. But a group in Toronto is determined to repair the damage where an expressway slices through the city by turning the space beneath it onto a one-mile linear park. Under Gardiner will reunite neighborhoods in 55 "civic rooms" that can host activities year round, and use the existing pylons and highway infrastructure as an architectural advantage.
In addition to the public art and cultural programming offered under the highway, the park will help connect major landmarks in downtown Toronto. It's also kind of poetic using the space devoted to cars to create a more direct path for walking and biking. Under Gardiner is planned to be complete in 2017.
---
The elevated tracks throughout Chicago knit together a resilient and reliable transit system, but those El tracks can be pretty darn unwelcoming when it's dark out. The Wabash Lights project envisions 5,000 programmable LED light tubes which will turn two blocks of the famous Loop into an interactive light show. The lights will also be open-source so anyone can choreograph sequences or design specific colorways for special events.
This piece of public art will not only activate the space and provide an exciting, it will also help pedestrians and cyclists feel safer when using the streets nearby at night. The project raised almost $60,000 for a beta test of the technology earlier this year.
---
The Underline | Miami
Miami's MetroRail already has an informal "trail" that runs below its route, although most of it is through undeveloped parking lots. The Underline proposes taking the space beneath the elevated rail and turning it into a High Line-esque urban park—they've even recruited James Corner Field Operations, the landscape designer behind the High Line itself.
In addition to new public spaces and civic gathering areas, the 10-mile walking and biking path acts as the "spine" for a 250-mile pedestrian infrastructure network, tying together other greenways in the area. A feasibility study for the project is being conducted right now.
Follow the author at @awalkerinLA
Top images via The Underline