A single abandoned building can be a gloomy thing, an apocalyptic scene in miniature. But what about when an entire island is built up, inhabited by humans, and then left to rot? As these videos show, they look like footage from the end of the world.
Fort Carroll, an artificial island with an abandoned hexagonal sea fort south of Baltimore, Maryland. The fort was constructed in 1850, and a lighthouse in 1853. Both of them are abandoned since 1921, when the Army officially removed all military equipment from them.
Hirta Island, the largest (2.6 sq mi) in the St Kilda archipelago, western Scotland, were populated until 1930, when all the 36 inhabitants were evacuated due to the threat of starvation and harsh weather.
North and South Brother Islands, between Bronx and Rikers Island, New York City. North Brother Island had a hospital, closed in 1938. During the nationwide house shortage after WWII it housed war veterans and their families, but in the late 1950s all the buildings were turned into a center for drug addicts for a few years. Since 1963 the island has been abandoned, and now it's a closed bird sanctuary. South Brother Island had only one inhabitant: Jacob Ruppert, a brewery magnate who had a summer house there. It burned down in 1909, and no one has lived there since then. The twin islands are the area's largest nesting colonies of several species of birds.
Inishmurray, a small (0.35 sq mi) Irish island 4 miles off the coast with a monastery founded in the sixth century. The population of the local community peaked at 100 in the 1880s, but the place became uninhabited in 1948.
Pollepel Island (or Bannerman's Island), on the Hudson River, 50 miles north of New York City, featuring Bannerman's Castle, a military surplus warehouse (and a giant advertisement), designed and built by Francis Bannerman VI in 1901. The castle was big enough to house thirty million surplus cartridges. Two years after its owner's death 200 tons of shells and powder exploded, destroying a part of the castle, but it was used as storage until 1950, when the island's only ferryboat has sunk to the bottom of Hudson.
Spinalonga (Kalydon), once was a part of the island of Crete, but during Venetian occupation in 1526, a part of the peninsula was cut down and the island was born. It was turned into one of the most important sea fortress in the Mediterranean Sea. In 1715 it was captured by the Ottoman Turks, and they lived here until 1903. Shortly after the island was turned into a leper colony, which was active until 1957. The last priest left the island five years later. Since then, Spinalonga is uninhabited.
Herschel Island, Yukon Territory, Canada, a whaling station between 1890 and 1907, when the whaling market collapsed (petroleum had replaced whale oil and steel springs were used instead of baleen). Only a few of the Royal Canadian Mounted Police lived here until 1964.
G/O Media may get a commission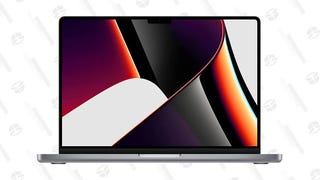 Save $300
2021 14" 1TB MacBook Pro
Poveglia Island (also known as the Island of Madness), a 17-acre island between Venice and Lido in the Venetian Lagoon, Italy. It was used as a quarantine station for a while after 1793, and again in the 20th century. In 1922 all the buildings were converted into an asylum, which was closed in 1968. The island also contains a few plague pits.
Hashima, (also known as Gunkanjima, or Battleship Island), a 16-acre island in Japan, housed an undersea coal-mining facility from 1887 to 1974, with fortress-like typhoon-resilient architecture, abandoned in 1974