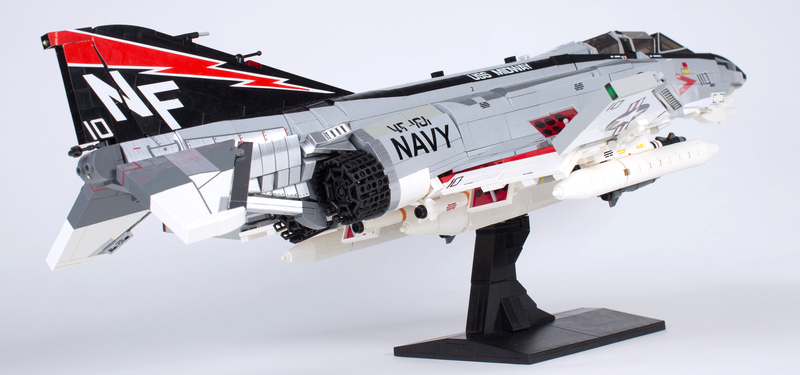 Carl Greatrix is known for his elaborate train displays and some really impressive Formula 1 modeling but recently has moved his focus to creating some really great aviation models. This Lego Phantom F-4 may be one of his best models yet.
From the flashing navigation lights to the ability to remove the fuselage panels to see actual piping behind them, this model is so detailed that we couldn't help but share it.
---
You're reading Leg Godt, the blog with the latest Lego news and the best sets in the web. Follow us on Twitter or Facebook.