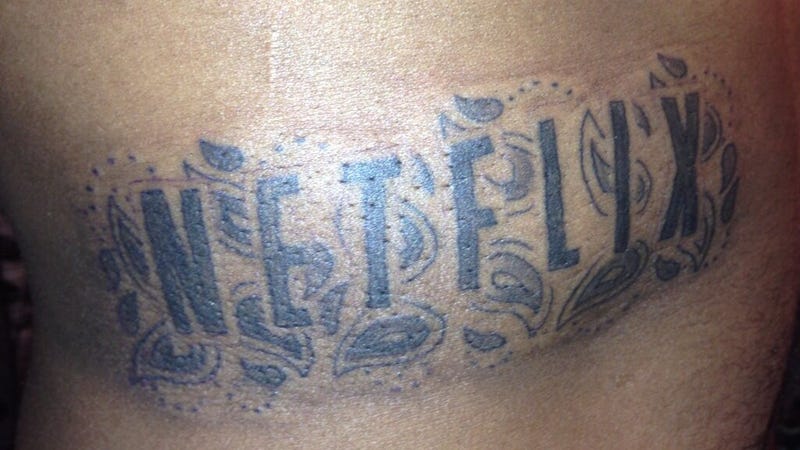 You think you love Netflix? You don't, at least not compared to @TheRealMyron. He loves it so much he had (a horrendous interpretation of) its logo tattooed onto his arm. And as a reward for his fanboyism, he got a comparatively impermanent year of free Netflix.
Myron here didn't get the tattoo for the free year. No, no. He was just devoted, like so many other inked tech fans. The free year was just a bonus. After recieving his branding, Myron reached out to the Netflix Twitter account to show off his new digs. And Netflix, with all due incredulity, gave him a free year in response.
Now a free year of Netflix is nothing to sneeze at. It's worth at least $96 if they just give him streaming. A full $228 if they're kind enough to throw the full 3-DVD-per-month plan on top for good measure. But even that doesn't feel like it matches Myron's lifetime committment. He seems happy enough though.
Good thing he didn't do this during the Qwikster phase. [Mashable]