This is amazing. We knew that baseball-sized hail was falling in Dallas, now under heavy beating by tornadoes, but look at these things. And look at that car! If these balls of ice hit you on the head, you are dead.
We are updating live with all the readers reports about the extreme tornado in Dallas. Check out these videos from readers.
---
Check out the damage in the cars in this video captured by Adam Sheehy.
G/O Media may get a commission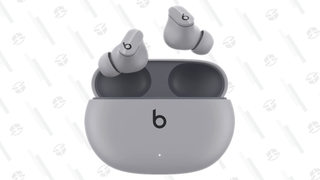 Captured by Adam Sheehy near 121 and 35E.
Another image by Adam Sheehy.
This one was taken by Shawn Taikratoke.
Video by Tricia. This was taken on 114 headed east before the Estes Park exit.
Video by Shawn Taikratoke
Here's another image of some golf ball-sized hail sent by David Farmer.
Tricia sends another image from highway 114 before Estes Park exit.
Reader Joshua Smith sent us this video of golf ball-sized hail falling.