One of the most important experiments in the world manages to fly under most people's radar. After years of patient experimental work, two scientists managed to figure out how one code in DNA translated into an actual, physical protein.

The Nucleobases and RNA
If you've gone through high school biology, you know that the letters G, C, A, and T, have a special significance. These four letters stand for guanine, cytosine, adenine, and thymine. These nitrogen-rich basic compounds line up, one next to the other, on a strand of DNA. Put three together and they code for an amino acid. Put amino acids together and they form proteins. Put proteins together, in exactly the right sequence and at the right time, and they make a human being—or a fruit fly, or a dog, or anything else. The genetic code, properly sequenced, can many any creature.
You might not have hear of U, or uracil. Uracil isn't in DNA, it's in RNA. Specifically it's in messenger RNA, which doesn't use thymine. Messenger RNA, or mRNA, conveys the information on DNA from the DNA itself to the ribosome—the part of the cell that builds the protein. DNA unspools part of the way in the nucleus. The RNA copies the sequence, leaves the nucleus, travels into the cytoplasm and over to the ribosome, and work begins. It happens every moment of every day inside everyone's cells.

G/O Media may get a commission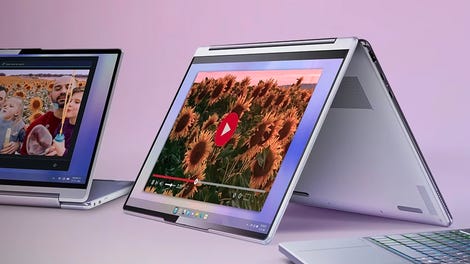 up to 70% off
Lenovo Spring Clearance
The Poly-U Experiment
Making it happen in a controlled way, outside of a cell wall, is a much rarer event. It took Marshall Nirenberg and Heinrich Matthaei a lot of work to synthesize one puny amino acid. The fact that they were working in early 1961, when the science of genetics was in its infancy, didn't help.
It's astonishing that Marshall, who initiated the experiment, didn't get led astray early in the process. The two were looking for a way to crack the genetic code before people even knew that three nucleobases were what coded for an amino acid. They were looking at a time when the process of DNA to RNA to protein wasn't entirely understood and materials were often impure. At one point, when refining the experiment, Marshall used DNase, a enzyme that broke up DNA, in order to make sure no spare DNA was contaminating his experiment. It took him quite some time to realize that he was getting odd results because the DNase he got from certain suppliers wasn't quite doing to job.
Through repeated trial, error, and analysis, they came up with an elegant experiment. First, they would pound cells to jelly, so that they'd get a test tube full of cytoplasm. No more need to get the copy of the DNA out of the nucleus. Then they'd add DNase to that test tube, which would chew up any DNA floating around loose. No more complex code of information. When they were confident that DNA was out of the picture, they'd some mRNA. Specifically, they'd add a sequence of mRNA that they'd made themselves, and that was incredibly simple. It would be all adenine, all cytosine, all guanine, or all uracil. Finally, they'd add a mix of amino acids to the tube, and they'd tag one amino acid—just one—with a radioactive marker.
On May 27, 1961, they ran through the experiment with a synthetic mRNA strand that was nothing but uracil, a poly-U strand of mRNA. From the mix of amino acids, only phenylalanine got picked up and built into a weird, all-phenylaline protein. The results were clear. A chain of uracil, and only uracil, coded for phenylaline. It was just one amino acid, but someone had translated from the genetic code to protein.
The Aftermath
The experiment made a surprisingly small splash. Marshall and Matthaei went on to repeat their success with other sequences. Poly-A made lysine and Poly-C made proline. Still, the reaction was muted. It was even muted when Marshall presented his findings at a conference of scientists in Moscow. The conference was full of respected scientists, but Marshall was unknown and his lecture on his findings didn't have a major attendence. It did have one important attendee. Matthew Meselson, a Harvard professor who would go on to discover how DNA replicates in cells, recognized the importance of Marshall's work. He went to Francis Crick, of the famous Watson and Crick, and told him about the lecture.
Crick recognized the breakthrough. He had the clout to get Marshall another lecture, and the fame to get other scientists to attend. Marshall's second lecture drew a crowd, and got many people in that crowd talking, and calling, and telegraphing their own labs. News of the Poly-U experiment spread fast. By 1968 it got Marshall, though controversially not Matthaei, a Nobel Prize. Still, the Poly-U experiment remains relatively unknown to this day. The first break in the most famous code in the world remains pretty hush-hush.

[Sources: The Least Likely Man by Franklin H Portugal, The Poly-U Experiment]