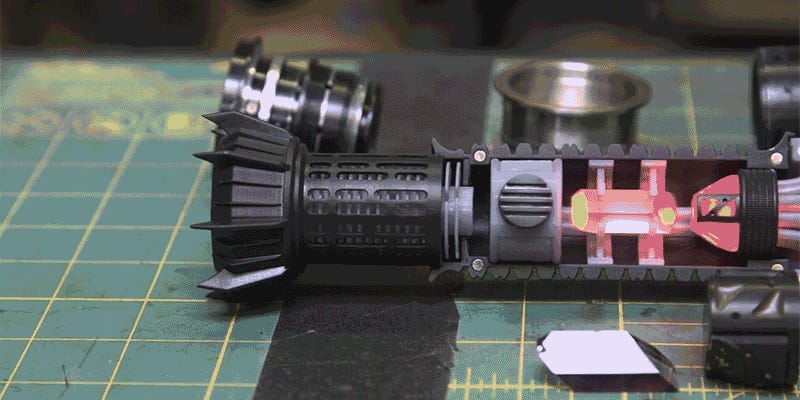 3D printers can make lots of cool things, but lightsabers might be the coolest. If you need proof, I submit Tested's video as evidence.

This lightsaber uses old camera parts as the basis of the build, which is exactly what the prop designers used for the original Star Wars lightsaber in 1977.
In order to get that impressive detail, Tested used a FormLabs Form 2 printer, an expensive, pro-level machine that uses special resins and, fittingly, lasers. So you likely can't recreate this build perfectly with any old 3D printer, but you can sure try.
[Tested]