The Pentagon's advanced concepts research wing has asked four companies to make "radical improvements" to vertical takeoff and landing aircraft. Revealingly, the initial proposals for these VTOL X-Planes consist entirely of robots.
Above: Artist's concept of Karem Aircraft's proposed VTOL X-Plane.
Frustratingly for DARPA, new designs for VTOL aircraft over the past few generations have remained largely static; these half-helicopters, half-planes are consistently slow and feature limited range. The VTOL Experimental Plane (VTOL X-Plane) program is an effort to change this. In its own words, the Pentagon "seeks to overcome these challenges through innovative cross-pollination between the fixed-wing and rotary-wing worlds, to enable radical improvements in vertical and cruise flight capabilities." To achieve this, they've awarded contracts for Phase 1 development to four companies: Aurora Flight Sciences Corporation, the Boeing Company, Karem Aircraft, Inc., and Sikorsky Aircraft Corporation.
Boeing's VTOL X-Plane
They've asked the companies to design aircraft that can:
Achieve a top sustained flight speed of 300 kt-400 kt (345-460 mph/555-740 km/h)
Raise aircraft hover efficiency from 60 percent to at least 75 percent
Present a more favorable cruise lift-to-drag ratio of at least 10, up from 5-6
Carry a useful load of at least 40 percent of the vehicle's projected gross weight of 10,000-12,000 pounds
G/O Media may get a commission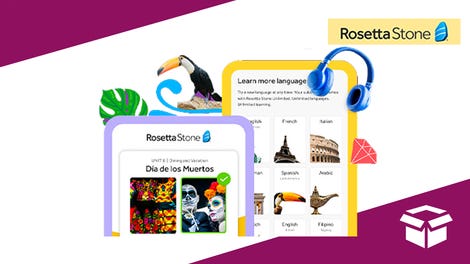 Extra 20% off
Rosetta Stone Lifetime Subscription - All Languages
Interestingly, all four winning companies proposed designs for unmanned vehicles, but DARPA says these same technologies could still apply to manned aircraft, adding that a
common element among the designs is that they all incorporate multipurpose technologies to varying degrees. Multipurpose technologies decrease the number of systems in a vehicle and its overall mechanical complexity. Multipurpose technologies also use space and weight more efficiently to improve performance and enable new and improved capabilities.
Sikorsky's VTOL X-Plane
Preliminary designs are scheduled for late 2015.
[ DARPA ]