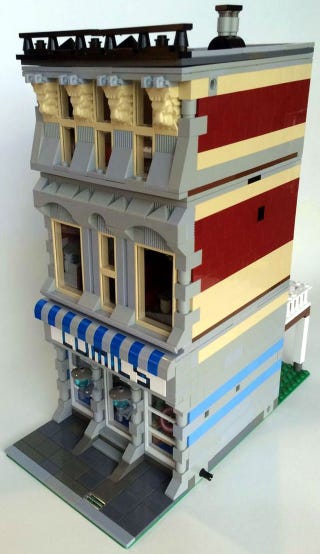 SargeantSasquatch over on Reddit shared this pretty awesome modular build. This Comic book store has tons of cool detail and there is a nice two story apartment above it. It's a shame that because of the Marvel and DC licenses that this would never make the cut on Lego Ideas; I'm sure it would gain all the support it needed.
Check out the full gallery of images here.
---
You're reading Leg Godt, the blog with the latest Lego news and the best sets in the web. Follow us on Twitter or Facebook.