After 12 years of development, a miniature FMI scanner for newborns has been installed at a maternity hospital in the United Kingdom—and it's kind of adorable.

The new scanner, one of only two in the world, is part of a two-year project to test the feasibility and effectiveness of these diminutive devices, which would be used to test for brain abnormalities and other birth complications on newborns, especially preemies.
Its compact size ensures minimal movement of newborns (increasing the accuracy of the scans), while dramatically reducing risk of physical injuries. It provides more clinical information than a handheld ultrasound scanner, allowing for more accurate diagnoses. The mini-scanner was recently installed at the UK's Royal Hallamshire Hospital in the Jessop Wing, and is part of a collaborative project between the University of Sheffield, GE Healthcare (which manufactured the device), Sheffield Teaching Hospital NHS Foundation Trust, and the Wellcome Trust.
Because the miniature scanner is smaller than a conventional MRI device, it can be installed within or next to a neonatal unit. Newborns can be scanned without having to be moved to another part of the hospital. Scans can therefore be performed more quickly, and the risks and complications associated with moving a vulnerable baby are dramatically diminished.
G/O Media may get a commission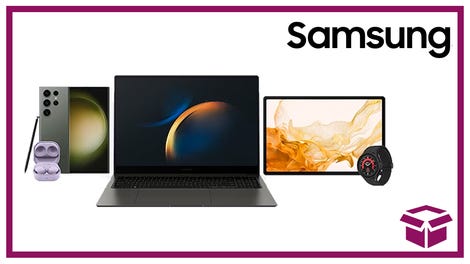 24 hour deals
Discover Samsung - Daily Deal
"Babies, particularly those with brain problems, are unstable—they can stop breathing or their blood pressure can change in an unpredictable way," said Paul Griffiths of the University of Sheffield's Department of Infection, Immunity and Cardiovascular Disease, in a statement. "If that happens it is useful to have neonatal staff who are used to that situation in such close proximity, which will improve safety."
Griffiths says the new MRI shows the entire brain and the surrounding anatomy, making images easier to explain to parents. A big advantage from a diagnostic perspective is that the device can show a wider range of brain abnormalities, particularly those resulting from a lack of oxygen or blood supply.
The revolutionary scanner has already been put to good use, with about 40 babies imaged in the device so far. Toby Thoms, who was born six weeks premature and delivered via C-section, recently spent a week in neonatal care with his mother, Susie.
"Not having to leave the department was a massive advantage, because having to transfer elsewhere at what is already a difficult time, would be a lot of extra stress for Toby, myself and the teams involved," said Ms. Thoms. "You can get so much information from the MRI images and see incredible detail."
She said that Toby coped really well with the scan, and that the care he received was "absolutely brilliant" by the Neonatal Intensive Care Unit and Special Care Baby Unit. "I didn't have any hesitation about taking part as I think doing this research, and possibly benefitting other parents and babies in the future, is very important," she said. "Toby is now back home, his feeding tube has recently been removed and he is doing really well."
Following initial tests, it's hoped that similar mini-scanners will be deployed elsewhere and used on a routine clinical basis.