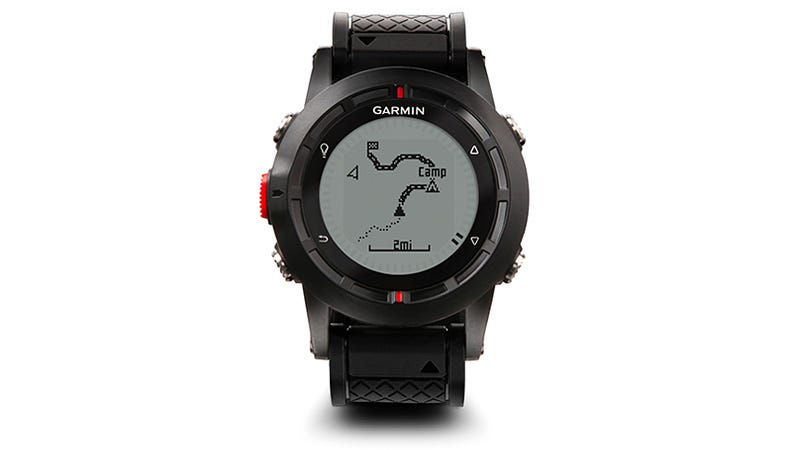 GPS watches generally appeal to those who put navigation capabilities first, and aesthetics a distant second. But with its new fēnix, Garmin has managed to squeeze a backpack full of functionality into a subtle watch design.
In fact, Garmin claims the fēnix is its first watch to include similar GPS navigation functionality as its handheld units, letting users create and follow pre-planned routes, bookmark up to 1,000 unique waypoints, and store up to 10,000 tracking points. So if you head out on a random hike into the wilderness, you can easily retrace your steps and find your way back to camp.
The fēnix also boasts built-in ABC capabilities—which is short for altimeter, barometer, and compass. Combined with the GPS they'll not only help keep you on the right path, but will also give you a rough idea of what the weather will be like in the coming hours so you can plan accordingly. You'll also find Bluetooth and ANT wireless connectivity for communicating with a PC, other navigation devices, or an optional external temperature sensor. It's of course completely waterproof to a depth of 50 meters, has enough battery life to provide GPS functionally for up to 50 hours, and can be yours this fall for $400.