You have to watch Beck sing Bowie's Sound and Vision together with director Chris Milk and 167 musicians, including a couple of choirs that will give you goosebumps. It's a masterpiece. Remember to experience it till the very end. You will not regret it.
Seriously, this cover is the most extraordinary live musical effort I can remember. Obviously, it's been extremely hard to arrange, rehearse, mix and record.
I started watching from the very beginning and I wasn't convinced this was going to work. It sounded like the craziest Beck. I love Beck, mind you, but this was more Tom Waits than Bowie. But after the intro, at minute 2:30, things change. The storm of sound is brewing, the original beat kicks in and, from that moment, it's a sound and emotional rollercoaster.
By minute six I found myself looking and listening in disbelief, with my Denon cans blasting at full volumen (note: you must use headphones to experience this in full). By minute eight I was tearing up, and I had goosebumps from my feet to my neck.
If you're not a Bowie fan, you may not be familiar with Sound and Vision. One of the tracks from Low—the first album of Bowie's Berlin trilogy, followed by Heroes and Lodger—it's a great song, but hardly one of Ziggy's most popular hits even while it reached #3 on the UK charts.
G/O Media may get a commission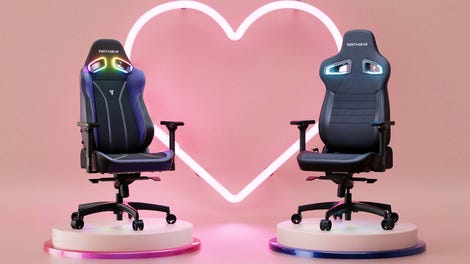 Up to $150 off
Vertagear Gaming Chairs
This version, however, is completely different, turning the three minute original in a 9 minute symphony of crazy sound
How the hell Beck convinced carmaker Lincoln to finance all this, I have no clue. Maybe they will get the viral effect they were probably hoping for, but it doesn't matter. I'm glad they did, because it was absolutely amazing to experience.