With amphibians among the creatures hardest-hit by disease and extinction over the past several years, conservation groups are working to find and protect as many species as possible. Today Conservation International announced the discovery of three new ultratiny toads.
According to Conservation International, the group which organized the search for lost frogs around the world, the new species are:
1. New species of beaked toad — genus Rhinella, found in the rainforests of Chocó department of Colombia, during the "Search for Lost Frogs". In addition to its strange appearance, the beaked toad is rather unusual in that it probably skips the tadpole stage, laying eggs on the forest floor that hatch directly into toadlets. The coloration and shape of the head make the toad resemble the dead leaves on which it lives, and the only two individuals found were no larger than 2cm in length.

2. New toad species – genus undetermined; found on the forest floor, this toad is about 3-4cm in length, with striking bright red eyes. This highly unusual species has scientists baffled – they know nothing about this species other than where it lives, which is around 2,000m elevation in the Chocó montane rainforest. Scientists trekked up very steep slopes to reach the habitat where they found the new toad.

3. New species of rocket frog — genus Silverstoneia; a type of poison dart frog - a group that has given rise to many chemicals found to be useful to humans - this species is less poisonous than its brightly colored relatives. Living in and around streams, the rocket frogs carefully carry newly hatched tadpoles on their backs to deposit them in water to complete their development. This is a small species, which probably does not grow larger than 3cm in total length.
Visit Conservation Internationa's site to learn more about why amphibians are in danger, and what these "search for lost frogs" expeditions are all about.
Beaked toad

G/O Media may get a commission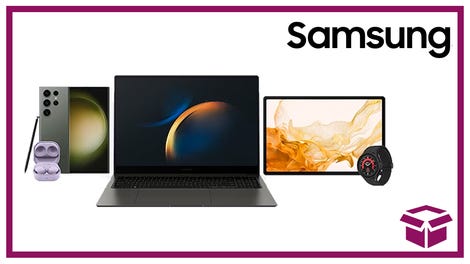 24 hour deals
Discover Samsung - Daily Deal
Rocket frog!

Beaked toad

Beaked toad

Unidentified toad with red eyes

Unidentified toad with red eyes

Rocket frog!