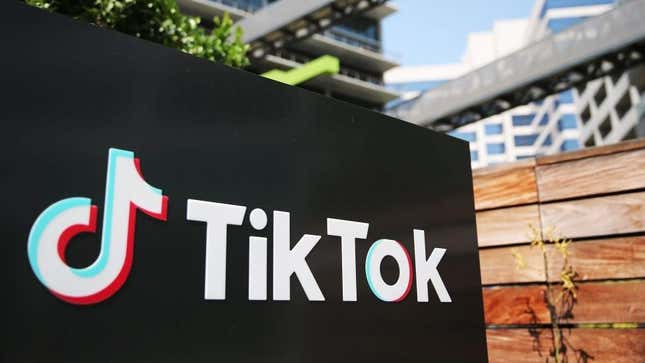 A TikTok executive admits the company sometimes overrides the app's algorithm at a South by Southwest Conference (SXSW) on Saturday. Major content included the World Cup and Taylor Swift's entrance onto the platform, and Jeff Louisma, head of cyber and data defense for TikTok's US Data Security division compared to the company's decision to push content to that of Netflix's streaming recommendations.
Will Banning TikTok Solve Privacy Issues? | Future Tech
​"We do promote content like the World Cup or when Taylor Swift joined, and at times boost it beyond the rating it would have ordinarily received from the recommendation system, much like Netflix promotes a featured video or movie on the homepage," Louisma said at the conference, Business Insider reported. He added, "This boosting applies to a very small percentage of videos and is subject to our business rules that are transparent inside the company."
This information comes as global TikTok ban proposals surfaced amidst fears that TikTok's parent company, Chinese-owned ByteDance, is able to push unwanted viewpoints and information on users. TikTok did not immediately respond to Gizmodo's request for comment.
The executive's comments follow earlier reports that TikTok employees are able to manually push certain content on TikTok, known as "heating," and former and current TikTok and ByteDance employees said that the heated content "accounts for a large portion of the daily total video views, around 1-2%," according to an internal document, Forbes reported.
Louisma's confirmation that this indeed is the case may add to the global backlash TikTok has received from numerous countries including the U.S., Canada, India, the European Union, and the UK, all of which have proposed various bans against the platform. Concerns arose that ByteDance would use the algorithm to push favorable content to the Chinese government including propaganda.
Despite the company tampering with the TikTok feed's algorithm, it is unlikely that users will move away from the platform en masse unless forced by a nationwide ban, as Statistica reports a steady incline in the number of global users. The outlet reported global users increased from 655.9 million in 2021 to 755 million in 2022 and projects the total number of users to continue to increase to a shocking 955.3 million users by 2025.
At the SXSW conference, Louisma worked to ease any apprehensiveness attendees might have about virality features—adding that the algorithmic push came out of the Los Angeles office and was based on the content users were already searching for and said the team first confirmed that the content did not go against its protocols. Louisma said TikTok's data-management partner Oracle can review the content, saying it would "ensure that no one has introduced any unexpected rules or behavior into the system."